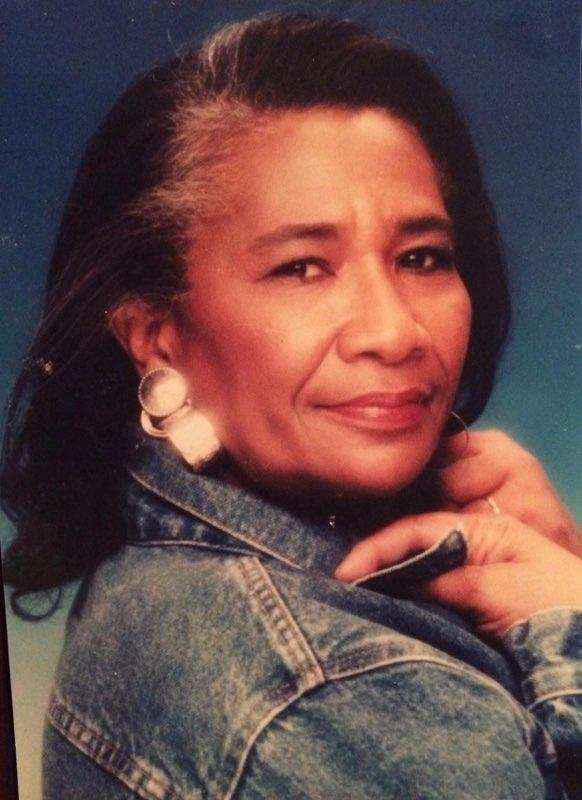 Aug. 15, 1932-July 22, 2019
Margaret Dean Mitchell Hudson, the mother of Be Someone founder and CEO Orrin Hudson, passed away on July 22. She was 86.
The DeKalb County mentor and national chess champion said his mother transitioned peacefully in her sleep.
Mrs. Hudson was born in Birmingham, Alabama to the late Phillip Gildersleeve and the late Lillian Perry Mitchell. Mrs. Hudson was united in holy matrimony to the late Jerome Hudson.
Although an only child herself, Mrs. Hudson had 13 children of her own and devoted her life to doing all she could for each one. Mrs. Hudson also raised one of her grandchildren as her own, Dana Mitchell.
"My mom taught me to be resourceful. She could do more with $100 than anybody in the world. When you have 13 children, you learn to do a lot with less. She would go to estate sales every Saturday hunting for bargains," said Orrin Hudson, who describes himself as the middle child in the family, having six older and six younger siblings. "Like all my brothers and sisters, I owe her so much. I will miss her more than I can say."
Mrs. Hudson was preceded in death by her son, Eric Hudson. She leaves to cherish her memories her children: Linda Mitchell, Reyna Thompson, Jovonna Eaton, Sherry James, Heather Hudson, Cicely Hudson, Hiram Hudson, Orrin Hudson, Patrick Hudson, David Hudson, Victor Hudson, Lorenzo Hudson  and a host of grandchildren and great-grandchildren.
The homegoing celebration for Mrs. Hudson will be on Tuesday, July 30, noon, at Spring Chapel Missionary Baptist Church in Bessemer, Alabama.