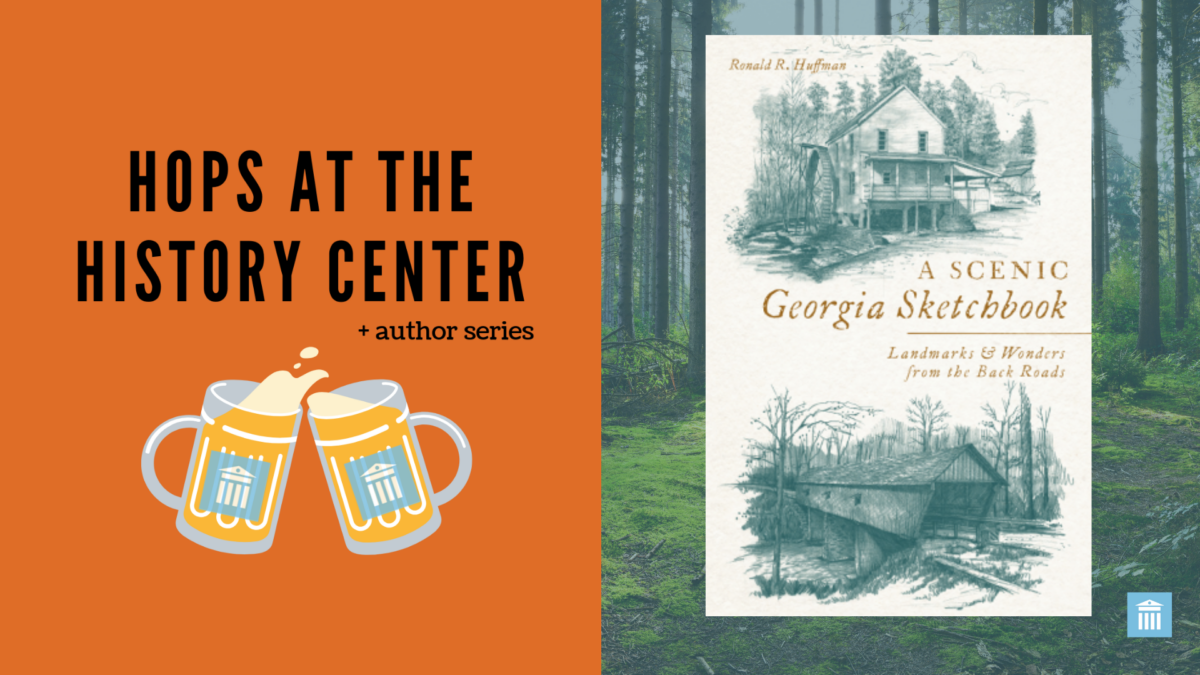 DECATUR, GA—The next Hops at the History Center program is scheduled for Monday, July 12, 6 to 7 p.m.pm. Author Ronald R. Huffman will be discussing his latest book, A Scenic Georgia Sketchbook, Landmarks & Wonders from the Back Roads. In the book, he provides a look at Georgia's architectural treasures through the lens of an architect's sketchbook.
Huffman has captured the splendor of more than 80  buildings and landmarks throughout Georgia with a precise hand, while sharing anecdotes and stories behind each place. With this book, Huffman hopes to record each place in time to preserve the beauty and context before they are lost to time or progress.
Huffman has been a resident of Atlanta for more than 25 years and is a landscape architect, community planner, and historian. He has previously taught classes in environmental planning and landscape architecture as an adjunct professor at Southern Polytechnic University. He is a past president of the Georgia Chapter of the American Society of Landscape Architects. Huffman is a self-taught part-time artist who enjoys exploring his deep southern roots and finding art within history. He enjoys bringing attention to forgotten places and landscapes by interpreting them with nothing but a no. 2 pencil and a sketch pad.
Huffman's book will bek available for purchase at the event.
DeKalb History Center member tickets are $5.  Non-member tickets are $10.
Live Virtual Option: $5
Drink tickets available for $5.
The event will be held at the Historic DeKalb Courthouse, 2nd floor, 101 E. Court Square, Decatur, GA 30030. 
Due to  limited capacity,   pre-purchasing tickets is highly recommended.