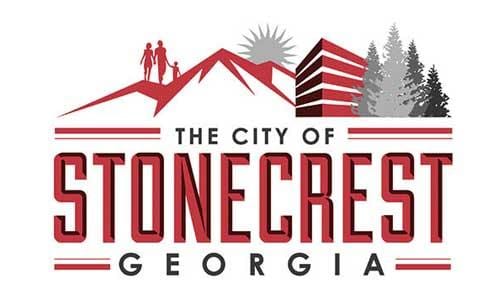 STONECREST—Jacobs, formerly CH2M Engineering, has notified the City of Stonecrest that it plans to end its Professional Services Agreement on Dec. 31, 2021. For the last five years, the firm has provided staffing, vehicles and other equipment to the city. Most of the city's employees were hired through CH2M/Jacobs.
In a letter dated June 29, 2021, Jacobs' Vice President Jonathan Mantay said the company does not plan to renew its agreement, which it has had with the city since 2017 following the city's incorporation. The letter was sent to Acting City Manger Janice Allen Jackson and copied to Mayor Pro Tem George Turner, City Attorney Winston Denmark and Jamila Hall, Counsel.
Mantay stated in his letter that Jacobs would work with the city "to transition services per the terms of the agreement." It is unclear if current staff members will be permitted to remain with the city or if new staff will be hired. On Common Ground News was unable to reach Mantay this evening for an interview. 
Allen, however, issued the following statement to On Common Ground News after the newspaper requested to speak with her concerning Jacob's notification to the city:
"The City of Stonecrest is in receipt of a letter from Jacobs, indicating their intent not to renew their Professional Services Agreement with us, and to allow the agreement to conclude at the end of this year. 
As always, we are committed to providing high quality services. We will negotiate our way through this transition in a way that is in the best interest of our organization and the city's residents."
Sincerely
Janice Allen Jackson
Acting City Manager
Jackson is not a Jacobs' employee. The City Council confirmed Jackson's appointment as acting city manager during a special called meeting on April 6. Jackson's single-source procurement contract also ends at the end of 2021when the Jacobs contract ends.
Mayor Pro Tem George Turner said he didn't know yet if Jackson or Acting Deputy City Manager Jim Nichols, who is a Jacobs' employee, would continue in their roles in running the city. In April, Jacobs replaced several key administration positions amidst an investigation the city and Jacobs launched into the distribution of the city's CARES ACT funding as well as audits concerning other spending.
Turner said he did n't know why Jacobs was ending the contract but he said that typically, such contracts with government entities run five to seven years. Jacobs' contract is estimated at a little over $5 million.
"I think they saw the handwriting on the wall. We had always planned that after a certain number of years, we would have our own employees. This has been the plan all along. Here's an opportunity to do that," Turner said.
Turner acknowledged, however, the transition will be a monumental task. He said in addition to staffing, the city will likely need to work out the transfer of vehicles and other equipment. He said he didn't know if the vehicles and equipment are purchases or leases or whether they belonged to Jacobs or the city.
"I can't speak for the rest of the Council, but I would like for us to put together a team and bring in some additional help as we transition. Jacobs has agreed to help us for six months, but we may be able to get nine months. We'll just have to wait and see," Turner said.
City Attorney Winston Denmark said he is reviewing Jacobs' contract to "the extent that the company is compliant." Denmark said it was his understanding that either party could provide a minimum of a six-month notification to end the contract. He said he plans to give the City Council a legal opinion, but he did not yet have a date when that would happen
The mayor pro tem said  that a meeting has not yet been set for the City Council to discuss Jacobs' notification to end the contract. A virtual City Council Work Session is scheduled Monday, July 12, 6 p.m.
Mayor Jason Lary  remains on sick leave as he undergoes treatment for cancer.