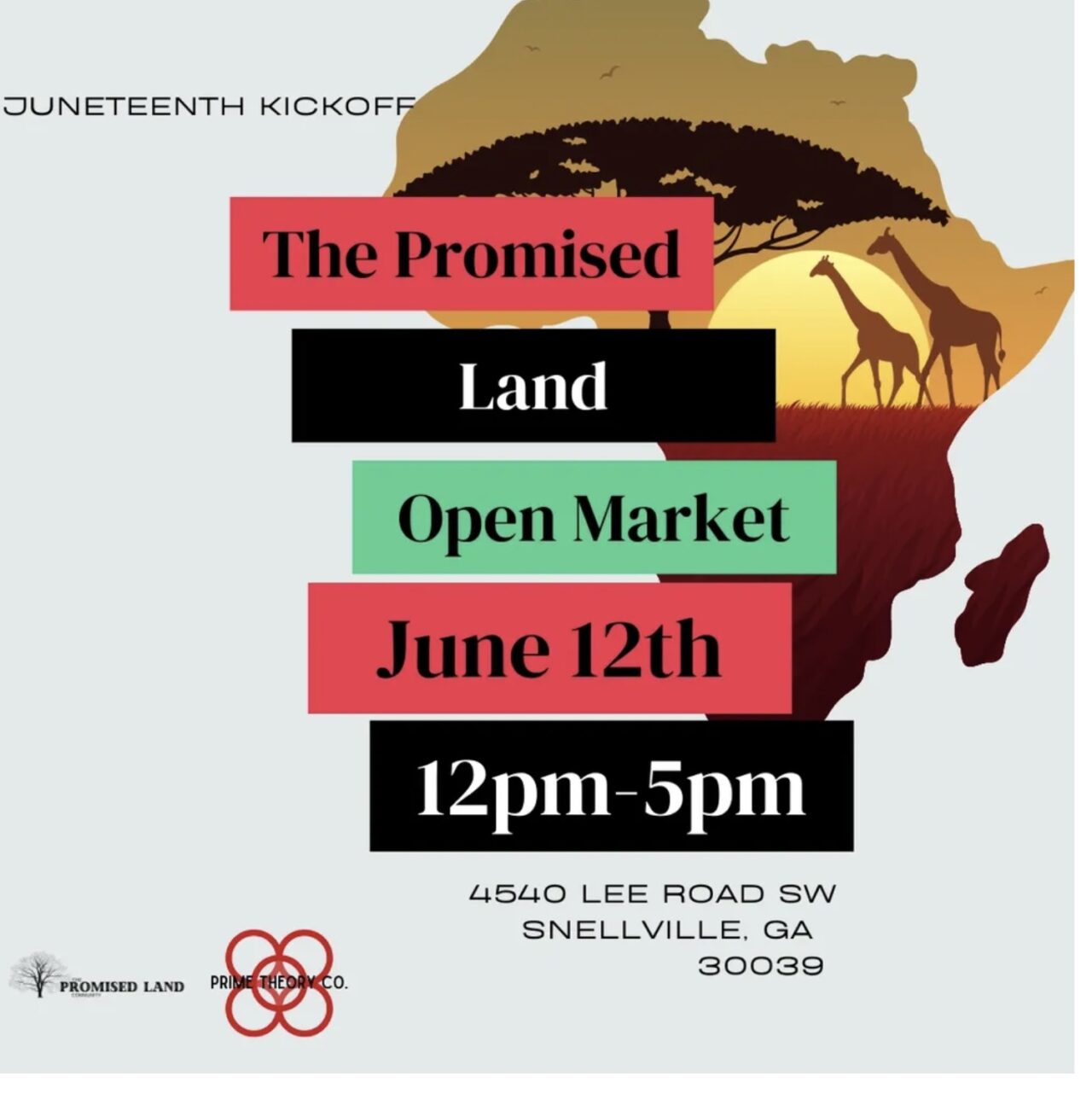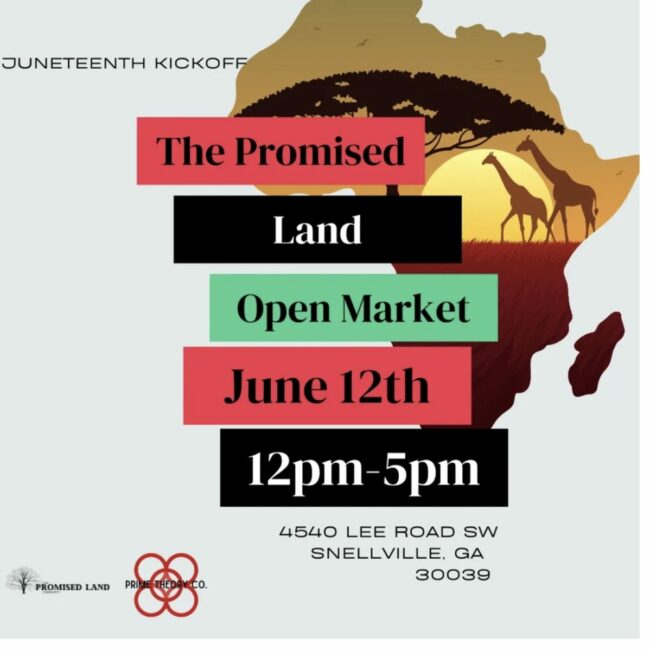 SNELLVILLE, GA—The historic black Promised Land community in Gwinnett County is preparing to celebrate the launch of a new, outdoor market featuring small businesses.
The Promised Land Open Market will host a kickoff celebration on Saturday, June 12, at Lake Sheryl, 4540 Lee Road S.W., Snellville. An opening ceremony and ribbon cutting begins at 11 a.m. and the market will be held from noon until 5 p.m. Admission and parking are free.
"We are inviting everyone to come out and celebrate with us. We want people to come and support small businesses and learn about the history of the Promised Land community(a former plantation that became a self-contained black community of slave descendants) ," said Thomas Dortch, who is working in collaboration with the Promised Land Community through his company, Prime Theory, which promotes health and wellness resources for underserved communities.
Dortch said the Promised Land inaugural market is being held as a pre-Juneteenth celebration and will feature an array of vendors, art, delicious foods, DJ, local dance group, games and other family fun.  Juneteenth is the oldest known commemoration of the ending of slavery in the United States.  On June 19, 1865, General Gordon Granger announced that slaves in Texas were free by order of the President of the United States.  The announcement came two and a half years after President Lincoln's Emancipation Proclamation – which had become official January 1, 1863.   Although celebrated throughout the U.S.  since 1865, Juneteenth has been more widely observed since the Civil Rights Movement, providing a platform for the promotion of diversity and an opportunity for education about the sacrifices and challenges endured by enslaved Americans in their struggle for freedom. The Promised Land Open Market will be held every second Saturday of the month through October from noon until 5 p.m.  at Sheryl Lake, 4540 Lee Road S.W., Snellville, said Dortch.
For more information, visit www.thepromisedlandmarket.com  or email info@thepromisedlandmarket.com.