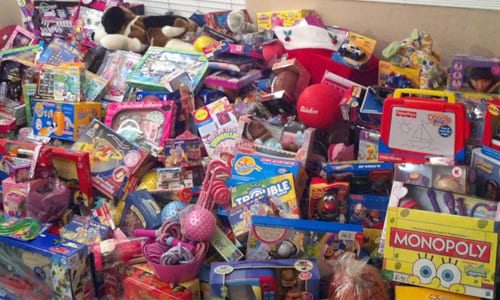 Kingdom Builders Church, 1151 Flat Shoals Road in Conyers, is hosting its 13th Annual Big Toy Giveaway on Saturday, Dec. 22, at 3 pm.
Thousands of children statewide are registered to attend and receive toys for Christmas. This year's Big Toy Giveaway will feature a dynamic Christmas celebration with Santa, Rudolph and many more special guests.
For over 13 years, Kingdom Builders Church has hosted giveaways that have assisted the community and provided a very fun and safe environment for families during the holiday season.
"Through our giveaway, we'll see an unprecedented amount of excitement and celebration among families from all over Georgia. The holiday joy and light that the children will experience is immeasurable," said Pastor K. Francis Smith, lead pastor of Kingdom Builders.