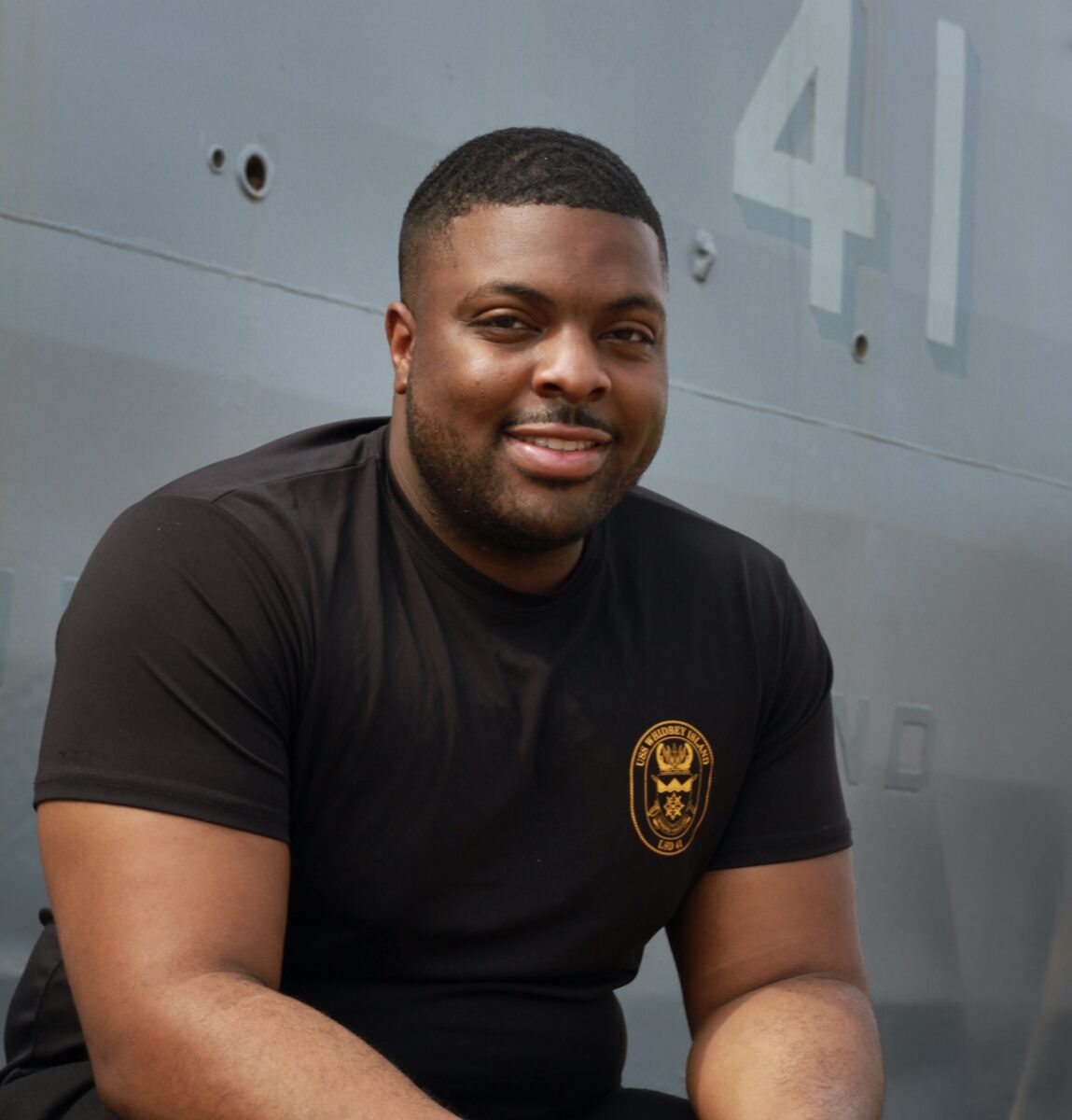 NORFOLK, VA- Petty Officer 3rd Class Ndi Obioha, a Lawrenceville, GA native, is participating in the Large-Scale Exercise (LSE 2021) aboard USS Whidbey Island (LSD 41).  The U.S. Navy warship transports and launches Marines from sea to shore as part of amphibious assault operations.
Obioha, a 2014 Dacula High School graduate, joined the Navy four years ago.
"I feel like where I'm from, people get boxed in and I didn't want to be a part of that," said Obioha. "I wanted to have different career opportunities."
LSE 2021 demonstrates the Navy's ability to employ precise, lethal, and overwhelming force globally across three naval component commands, five numbered fleets, and 17 time zones. LSE 2021 merges live and synthetic training capabilities to create an intense, robust training environment. It will connect high-fidelity training and real-world operations, to build knowledge and skills needed in today's complex, multi-domain, and contested environment.
"During Large Scale Exercise 21, USS Whidbey Island demonstrated enhanced medical capabilities while seamlessly integrating our Fleet Surgical Team," said commanding officer of USS Whidbey Island, Cmdr. Kristel Anne O'Canas. This critical mission set will allow a dynamic force employment in the Surface Fleet by expanding medical care capacity across various surface combatants."
Whidbey Island is designed to deliver Marines and their equipment in support of amphibious operations including landings via Landing Craft, Air Cushion (LCAC), conventional landing craft and helicopters, onto hostile shores.
 Homeported in Little Creek, Virginia, Whidbey Island is longer than two football fields at 610 feet. The ship is 84 feet wide and weighs more than 16,000 tons. It has four diesel engines that can push the ship through the water in excess of 25 mph.
"We ensure that our seas are protected while defending our freedoms and democracies at home," said Obioha.