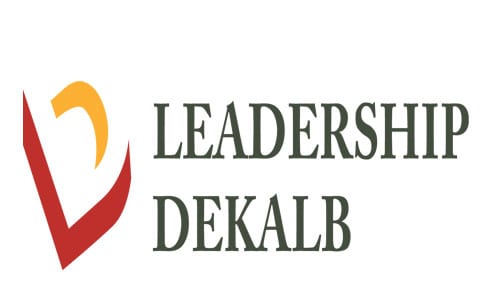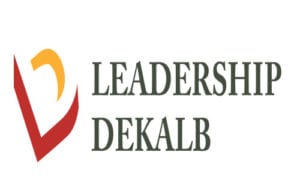 Fifty-seven established and emerging leaders have been selected to participate in Leadership DeKalb's Class of 2017.
On the brink of its 30th year anniversary, Leadership DeKalb welcomes its new Program Chair Sandra Zayac '15, Partner at Arnall Golden Gregory LLP.
"The Class of 2017 will have an opportunity to explore the current issues faced by DeKalb government and businesses and to experience the largely overlooked beauty of DeKalb's natural resources and culture. The program provides an emotional journey that will challenge assumptions and change perspectives," said Sandy Zayac '15.
Members of the Class of 2017 includes:
Brent Adams, President, Private Bank of Decatur
Stephen Barresi, Director of Field Operations, DeKalb Co. General Solicitors Office
Daniel Baskerville, Senior Managing Director, Dentons US LLP
John Bayalis, Director of Government Relations, MARTA
Candace Bazemore, Vice President Product Development Manager, SunTrust Bank
Corlan Beasley, Recreation Center Director, DeKalb County Government
Douglas Bentley, Lieutenant, DeKalb County Police
Kimberly Bentley, VP/ Administrator, DeKalb Medical at Hillandale
Kimberly Blackwell, Attorney/Owner, The Blackwell Law Group LLC
Catherine Bonk MD, Managing Physician/CEO, Atlanta Gynecology & Obstetrics
Todd Bruce, Assistant Director, Emory University
Vonetta Daniels, President/CEO, VYD and Associates
Araba  Dowell, VP of Marketing & Communications, Decide DeKalb Development Authority
George Dusenbery IV, Principle, Dusenbery Consulting LLC
Fatima El-Amin, Judge, DeKalb County Juvenile Court
Janeane Giarrusso, Principal Business Consultant, Brown and Caldwell Environmental Engineering
Quinn Green, Associate Broker, Century 21 Connect Realty
Neeru  Gupta, Partner, Nelson Mullins Riley & Scarborough, LLP
MaLika Hakeem, Director of One DeKalb, DeKalb County Government
Chris Hayward, Special Projects Manager, DeKalb County Government
Ivan Harrell, Executive Vice President, Georgia Piedmont Technical College
M. Cole Jones, Co-Founder, Covello, LLC
Scott Kemp, Community Transportation Services Lead, CDC
Felicia  Kennedy, Executive Assistant to the Senior Pastor,  St. Phillip AME Church
Jacqueline Kimbro, Administrative Services, DeKalb County Public Library
Kimani King, Attorney, Kimani King Law
Sheri Lake, Partner/Owner, Smith & Lake LLC
Carolyn Lloyd, Director, Metro Atlanta Chamber of Commerce
Melody Maddox, Assistant Chief of Police, Georgia Piedmont Technical College
Russell  Madison, Revenue & Technology Director, City of Decatur
Manomay Malathip, Executive Director of Student Advancement, DeKalb County School District
Jim McMahan, School Board Member, DeKalb County School District
Adrianne McVeigh, Executive Director, Assessment Solutions, TalentQuest
Garrett Miller, Partner, Smith, Currie & Hancock, LLP
David Moore, Partner Smith, Gambell & Russell LLP
Laine Morgan, Assistant Minister, Spiritual Living Center of Atlanta
Keri Norris, Chief of Health Admin & Policy, The Fulton-DeKalb Hospital Authority
Kristy Offitt, Shareholder, Ogletree Deakins
Sonya Porter, Major, DeKalb County Police
Ronald Ramsey Sr., Judge, State Court of DeKalb County – Traffic Division
Shanease Ray, Operations Coordinator – Business & Government Markets, Gas South
Steven Richards, Consultant, Robert Half Management Resources
Monica Richardson, Managing Editor, The Atlanta Journal-Constitution
Toni Roberts, Executive Director, DeKalb Volunteer Lawyers Foundation
Janice  Robinson, Executive Director of United Way V.I.P., United Way of Greater Atlanta
Lisa Robinson, Managing Director, LR Robinson, LLC
Dasheika Ruffin, Policy/Legislative Analyst, City of Atlanta
Shara Sanders, Interim Youth Director, Oak Grove United Methodist Church
Carla Smith, HR/Policy & Talent Management Director, Signature HealthCARE
Jason Smith, Deputy Fire Chief, DeKalb County Fire Rescue
Ashton Staniszewski, Photographer, Jackson Spaulding Inc.
Luke Story, Director of Communications & Operations, Georgia Association of Broadcasters
ChaQuias Thornton, City Manager, City of Stone Mountain
Vickie Turner, School Board Member, DeKalb County School District
Nedra White-Shaw, Community Outreach Director, The Alliance of DeKalb County
Derrica Williams, Internal Operations Manager, Concepts, Inc.
Adela Yelton, Consultant, Self-Employed
About Leadership DeKalb
Founded in 1986, Leadership DeKalb, a 501©3 non-profit organization, is a community leadership program that continues to build a network who are committed to addressing and resolving the issues that impact the quality of life in DeKalb County and the metro region. For more information, visit www.leadershipdekalb.org.