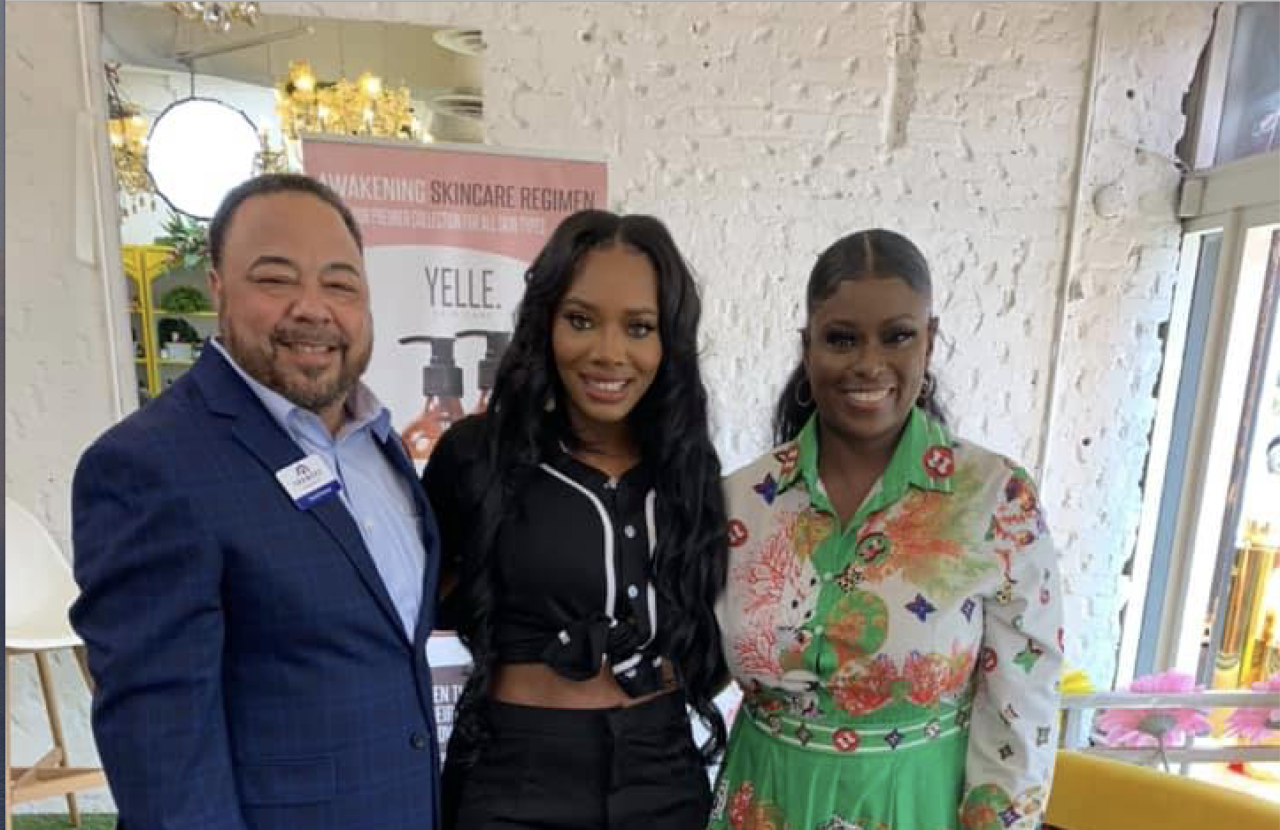 Love and Hip Hop Atlanta's Yandy Smith launches Yelle skincare line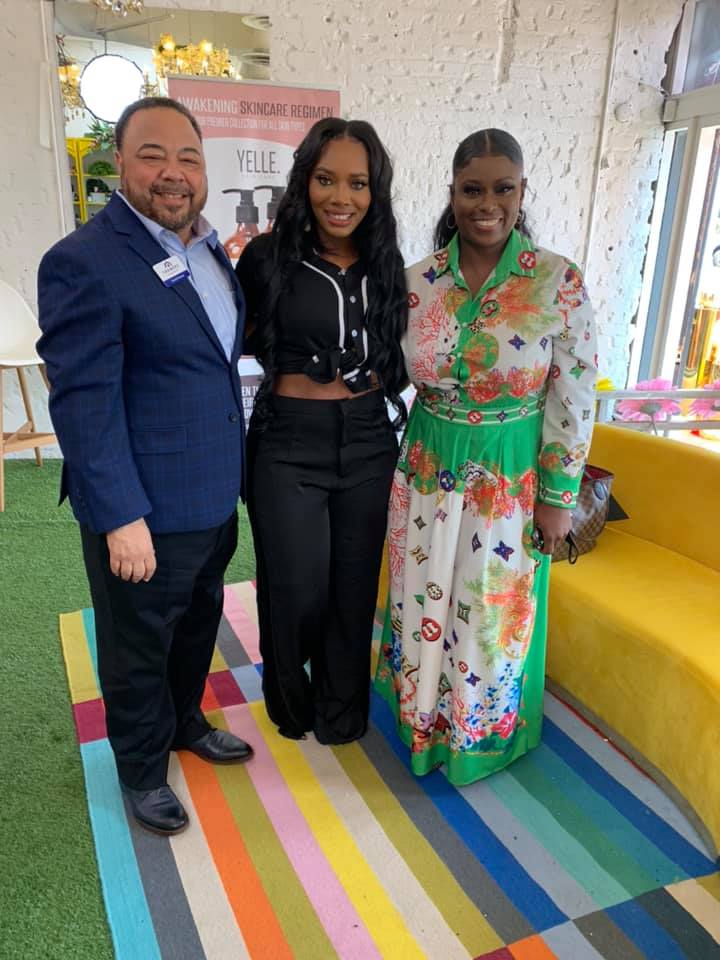 L-R: Lithonia City Council member Darold P. Honore, Yandy Smith and Lithonia Mayor Shameka Reynolds
ATLANTA—City of Lithonia officials Darold P. Honore and Mayor Shameka Reynolds congratulated Yandy Smith of "Love and Hip Hop Atlanta" on her grand opening of Yelle skincare products at Underground Atlanta, 50 Upper Alabama St. on June 10, 2021.  
Reynold, said the city plans to honor Smith  
for her accomplishments, dedication, inspiration, and commitment. Honore, former mayor who now sits on the Lithonia City Council, thanked Smith
for allowing the D. Honore Agency to insure her dream. Lithonia is celebrating Juneteenth this month and urging the community to support black businesses.