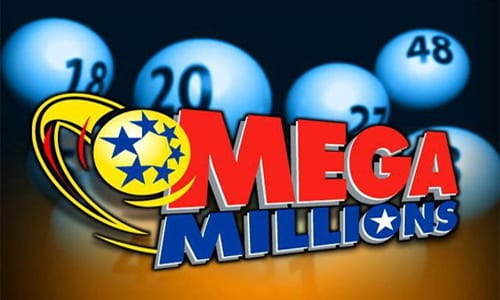 Mega Millions just keeps getting bigger and better. As a result of robust sales, Friday's Mega Millions jackpot has been bumped from $868 million to $900 million – the largest in the game's history and second largest in U.S. history.
Additionally, Wednesday's Powerball jackpot has grown to $345 million, combining with Mega Millions for more than $1.2 billion in jackpots.
"Georgians love big jackpots, so this is an exciting time for us," Georgia Lottery President and CEO Gretchen Corbin said. "As our jackpots continue to grow, we are grateful to our players and retailers for their support. While our big jackpots are a lot of fun, they also generate additional dollars for the important educational programs we fund."
Georgia Lottery players statewide raked in huge prizes in Tuesday's Mega Millions drawing.
Winning numbers from the Oct. 16 Mega Millions drawing were: 3-45-49-61-69 and the Mega Ball was 9.
One winning ticket worth $1 million was sold in Macon at Circle K, located at 2580 Riverside Drive, and one ticket worth $50,000 was sold in Clayton County at Circle M Food Shop, located at 110 Highway 441 N.
The $1 million ticket matched the first five numbers without the Mega Ball, while the $50,000 ticket matched four numbers plus the Mega Ball and multiplied its prize with the Megaplier, which was 5X.
Three tickets worth $10,000 each were sold at: BP, located at 9915 Haynes Bridge Road in Alpharetta; Welcome Food, located at 510 S. Camella Blvd. in Fort Valley; and Circle K, located at 1847 McFarland Ave. in Rossville. The $10,000 tickets matched four numbers plus the Mega Ball.
In addition, more than 152,000 players in Georgia won other prizes ranging from $2 to $2,500.
Mega Millions winners have 180 days from the draw date to claim prizes.
It only takes $2 to play Mega Millions for a chance to win big. Players can multiply prizes with the Megaplier option for an additional $1 per play. Mega Millions also offers an optional $3 wager Just the Jackpot that allows players to receive two entries for a chance to win the game's jackpot prize only.
Mega Millions tickets can be purchased at Georgia Lottery retailers statewide. Georgia residents also can purchase tickets via the Georgia Lottery app or online at www.galottery.com.