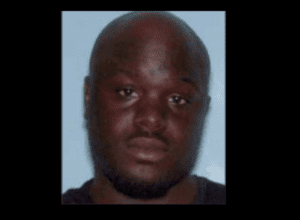 DeKalb County law enforcement officials and the U.S. Marshals Service have captured 27-year-old murder suspect Otis Walker.
Walker had been on the run since Aug. 1. DeKalb County Sheriff's Office, DeKalb County Police and the U.S. Marshals Service worked together to arrest Walker on Thursday night (Aug. 8) at a location on Panola Road, according to authorities.
Walker is accused of fatally shooting his girlfriend, Aleka Simmons, and then opening fire on DeKalb County police officers responding to the domestic disturbance.
The incident happed at a home on Hodgon Corners Cove in the Stonecrest area.  Walker ambushed officers responding to a domestic call at the home. He was hiding between two homes when he fired at officers, striking Officer Derek Nunn, a three-year veteran.  Maj. Jerry Lewis said the officer was transported to a local hospital where he was stabilized and expected to recover.
A neighbor driving by heard the gunshots and saw the officer go down and immediately stopped to help the officer, Channel 2 Action News reported.
SWAT members and officers converged on the community to pursue Walker.
Walker was had been released from jail on July 13 after being arrested two days earlier on family violence charges, records show. He has an arrest record that goes back to 2015 for aggravated assault and battery charges.