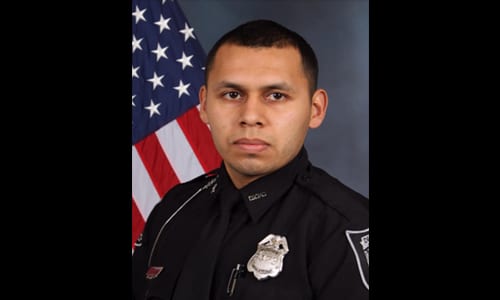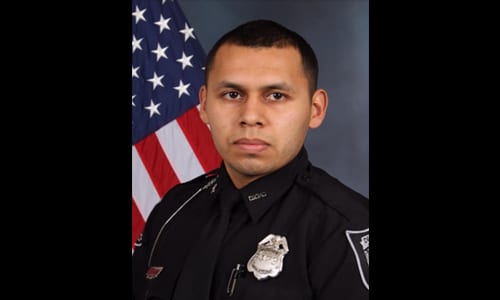 Officer Edgar Isidro Flores, age 24 of Decatur, answered his final call as a Police Officer with the Dekalb County Police Department on Thursday, December 13, 2018.
Funeral services will be held on Tuesday, December 18, 2018 at 11:00am at All Saints Catholic Church, 2443 Mt. Vernon Road, Dunwoody, GA 30038 and on Wednesday, December 19, 2018 at 11:00am at Prince of Peace Catholic Church, 6439 Spout Springs Road, Flowery Branch, GA 30542. Interment will be held on Wednesday, December 19, 2018 in Yonah Memorial Gardens following the funeral service. The family will receive friends on Sunday, December 16, 2018 from 6:00pm-8:00pm and on Monday, December 17, 2018 from 6:00pm-8:00pm at Whitfield Funeral Home, North Chapel.
Officer Flores was born December 17, 1993 in Nogales, Sonora, Mexico. He was a member of St. Marks Catholic Church in Clarkesville, GA. Officer Flores is survived by his fiancé, Lizandra Mora; mother, Laura Saucedo Flores of Cornelia; father, Isidro Flores of Baldwin; brother, Alexis Flores of Baldwin.
Arrangements are in the care of Whitfield Funeral Home & Crematory, North Chapel, 245 Central Avenue, Demorest, Georgia. 706-778-1700