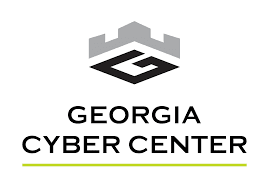 Parsons Corporation, a leading cybersecurity technology provider, will open a new office in the Georgia Cyber Center in Augusta. The company will create 26 jobs with room for future growth.
Gov. Brian Kemp praised Parsons for opening in Georgia's Cyber Center.
"The Georgia Cyber Center is the single-largest state investment in a cybersecurity facility to date, and we are thrilled that a leading cybersecurity company like Parsons will be one of the first companies at the Georgia Cyber Center," said Kemp. "I am confident that this exciting announcement is among the first of many, and we are committed to continuing the growth of the Peach State's cybersecurity industry."
With seventy-five years of experience, Parsons provides end-to-end tools, capabilities, and solutions to support the full spectrum of cyber and space operations that help the war-fighter operate at the tactical edge. This new location will be used by Parsons to train operators supporting U.S. Army Cyber Command and the operational units at Fort Gordon.
"Parsons is pleased to expand our footprint in Augusta and join the fabric of cyber excellence in the Georgia Cyber Center," said Chuck Harrington, Parsons chairman and CEO. "This move brings the company closer to our U.S. Army customer as they transition to Fort Gordon. We look forward to continue delivering scalable, multi-domain cyber capabilities that help war-fighters operate at the edge."
Parsons projects future growth as demand increases in and around Fort Gordon. The ribbon-cutting for the new facility took place Aug. 22 at the Cyber Center. The compamy's  customers include the U.S. intelligence community, U.S. Army, U.S. Navy, U.S. Marine Corps, Missile Defense Agency, and U.S. Special Operations Command.
"We appreciate Parsons' corporate citizenship as we continue to develop our public-private partnerships," said Michael Shaffer, executive vice president for economic development and strategic partnerships with the Georgia Cyber Center. "This relationship affords the region an example of a mutually beneficial opportunity to deliver on complex cybersecurity challenges across the state and beyond."
"Our board and staff are excited for the location of Parsons Corporation in the Georgia Cyber Center. This is the exact type of company that we hoped would find value in the region, and we only expect more exciting investment from companies like Parsons in the years to come," said Steven Kendrick, chairman of the Development Authority of Augusta. "We want to thank the leadership at Parsons for investing in Augusta and for the jobs that they will create. We look forward to assisting them as they grow and prosper in the region."
Georgia Department of Economic Development (GDEcD) Director Randall Toussaint and Project Manager Adela Kelley represented the Global Commerce Division on this project in partnership with Georgia Power and the Development Authority of Augusta.
"Because of our skilled workforce and title as the top state in the nation to do business, Georgia is quickly becoming a leader in the cyber and tech industries," said GDEcD Commissioner Pat Wilson. "This announcement is symbolic of the significant investment that the State of Georgia has made in the field of cybersecurity, and the Georgia Cyber Center – along with companies like Parsons – will help us continue leading the way in this growing industry."
About Parsons Corporation
Parsons (NYSE: PSN) is a leading disruptive technology provider for the future of global defense, intelligence, and critical infrastructure, with capabilities across cybersecurity, missile defense, space, connected infrastructure, and smart cities. Please visit parsons.com, and follow us on LinkedIn a