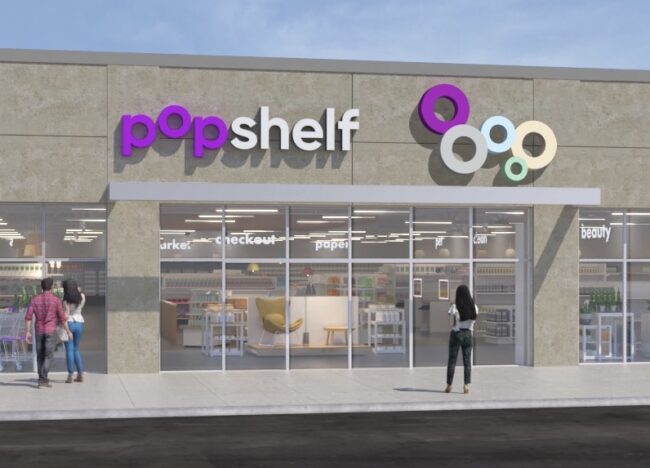 Stores under construction in Conyers and Cumming
LOGANVILLE, GA—pOpshelf, Dollar General's newest retail store concept, is opening a new store at 4032 Atlanta Highway in Loganville.
pOpshelf touts itself "as a new retail store with the vast majority of items priced at $5 or less that offers customers an affordable and fun shopping experience."
The Loganville location adds to the new brand's recent expansion in the Atlanta market with the recently opened store in Austell, and stores in Cumming and Conyers currently under construction. The company currently has plans to open up to 50 locations in various markets by the end of fiscal year 2021.
Dollar General announced the opening of its first two popshelf stores in Nashville, TN on Oct 8, 2020.
The store offers on-trend seasonal and home décor, health and beauty products, home cleaning supplies, household and specialty items, arts and crafts, party planning and entertaining needs, toys and other products.
"We are thrilled to expand the pOpshelf offerings and look forward to having customers pop by our new Loganville store," said Matt Frame, pOpshelf's director of store operations.  "Customers can explore our stores and discover the possibilities of home décor, beauty, party, specialty foods, electronics and more. At pOpshelf, there's fun in every find, happiness in the affordability and joy in stress-free shopping experience we offer, and we look forward to welcoming the community to our new store!"
pOpshelf is celebrating the grand opening of the Loganville location with a donation to The Confetti Foundation, a nonprofit organization founded to provide birthday parties to children who have to spend their birthday in a hospital, pediatric oncology clinic or hospice facility who seeks to provide positive memories and normalcy during a difficult time.
Each pOpshelf store is expected to create up to 15 new jobs. Candidates interested in joining the pOpshelf team may apply for positions online at https://careers.popshelf.com/.
Current pOpshelf locations are available online at www.pOpshelf.com.