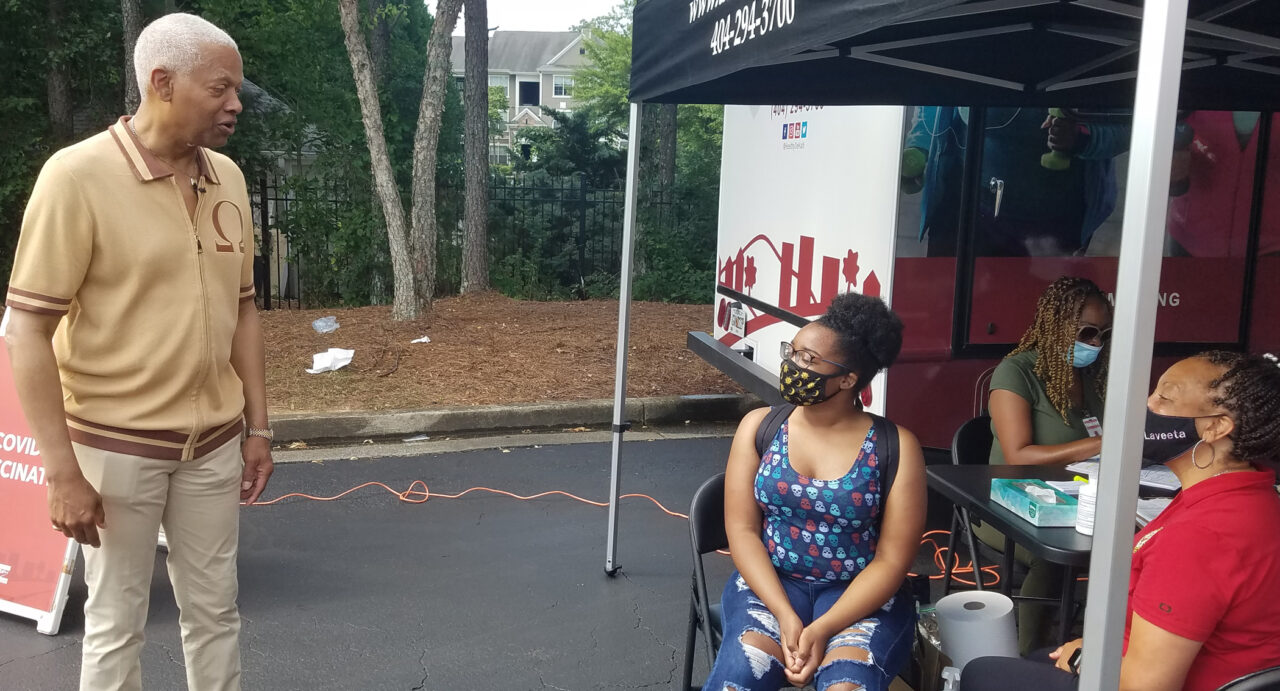 Race for the deadline: Rep. Hank Johnson mobilizes South DeKalb for "Shots at the Shop" vaccine event


















STONECREST, GA –Congressman Hank Johnson (GA-04) hosted a free vaccination event on Saturday (June 26) in conjunction with the White House and DeKalb Board of Health at the First-Class Barbershop at the Centre at Panola.
More than 20 people – many of them 12 to17 years old – received either their first or second vaccination at the event.
As part of President Biden's call for a "National Month of Action" to mobilize all of America to vaccinate as many people as possible by July 4, Congressman Johnson used the barbershop event as a creative way to help meet that deadline.
"Today, we brought COVID-19 vaccinations to the people where they are," said Johnson. "I want to thank the Dekalb Board of Health and the White House for partnering with me to put on this event today. The Delta variant is beginning to target our young people and it's threatening to take us back to the early days of the pandemic. We all need to get vaccinated to stop COVID in its tracks and crush the virus."
The DeKalb Board of Health's mobile vaccination unit had Pfizer, Moderna and J&J shots on hand. Johnson said he expects to continuing partnering with local health departments on events such as "Shots at the Shop" to meet people where they live and work to vaccinate as many people as possible.
"We are working collaboratively as a united front to address COVID-19," said Interim District Health Director Sandra J. Valenciano, M.D., M.P.H. "Our goal is to provide access to COVID-19 vaccinations for all residents in DeKalb County, including the most vulnerable. We are deploying our mobile medical units throughout DeKalb County to ensure the community has equitable access to vaccine. We are excited about partnering with trusted community leaders to provide COVID-19 vaccines."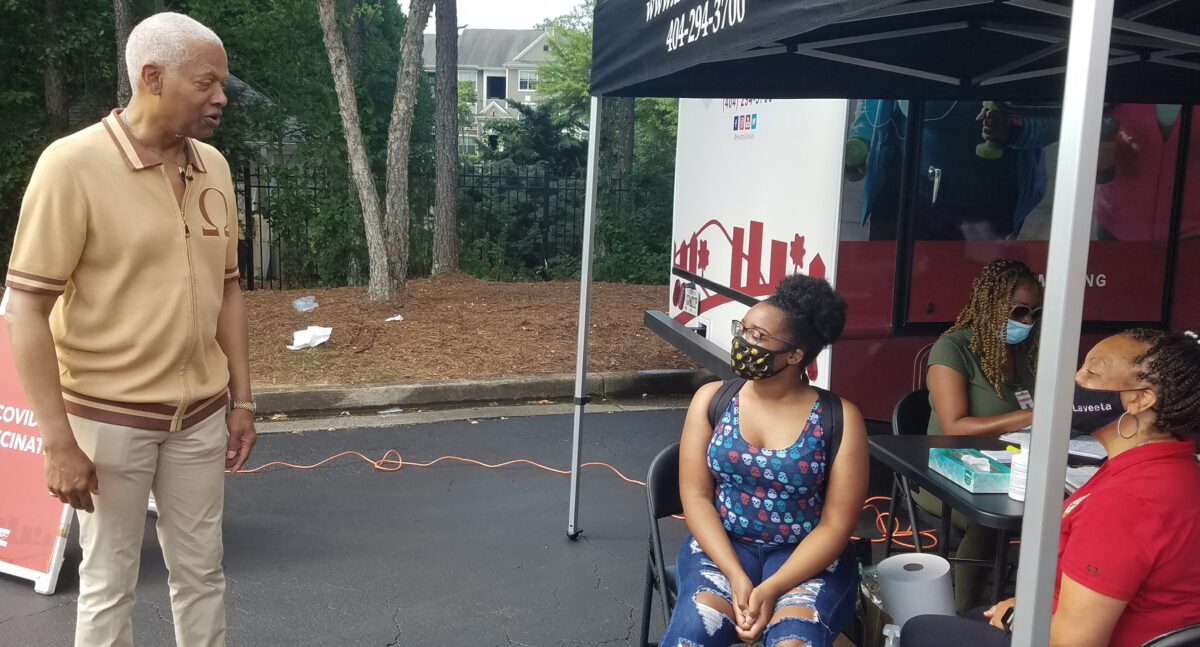 Hannah Vaughns, 13, and her grandmother, Laveeta Branche, right, speak with Congressman Johnson at his Shots at the Shop event on Saturday, June 26, outside if the First-Class Barbershop in Stonecrest, GA. before receiving her first COVID-19 vaccine from the DeKalb County Board of Health.