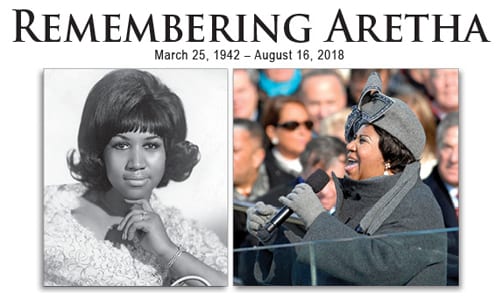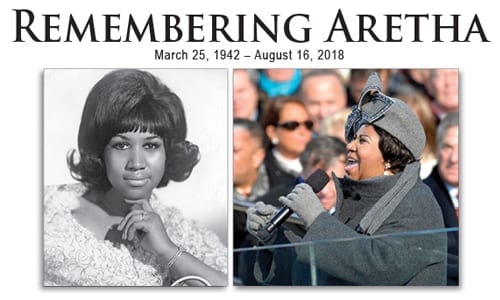 By Valerie J. Morgan
Atlantans, like the rest of America, is remembering Aretha Franklin, the Queen of Soul. While several pre-homegoing events are planned in Detroit, where Franklin will be laid to rest, many in Atlanta also are honoring the icon singer with tributes, stories and reflections ahead of her Aug. 31 funeral.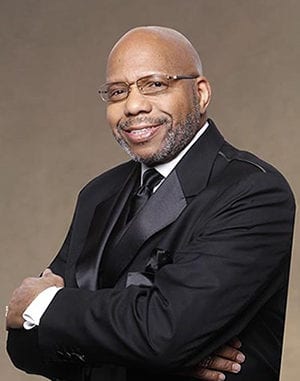 The Rev. Jasper Williams, pastor emeritus of Atlanta's Salem Baptist Church, discussed in a video what it means for him to be chosen to deliver the eulogy at the private funeral, which will only be open to family, friends, and invited guests. Williams also delivered the eulogy for Franklin's father, the Rev. C.L. Franklin, his mentor and friend. 
"My admiration, love and respect for Dr. Franklin is infinite. In other words, there are no boundaries. There are no limitations," Rev. Williams said in the video where he was interviewed by his son, the Rev. Joseph L. Williams. "I feel like what I was privileged to have begun 34 years ago when I preached his funeral Aug. 11, 1984 that God put a comma there. To me and in my mind at the time, it was a period. It was the end of the greatest anticipation of what I ever wanted to do as a preacher."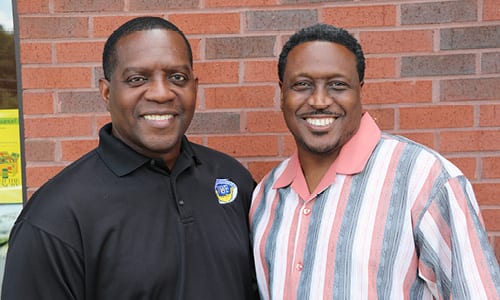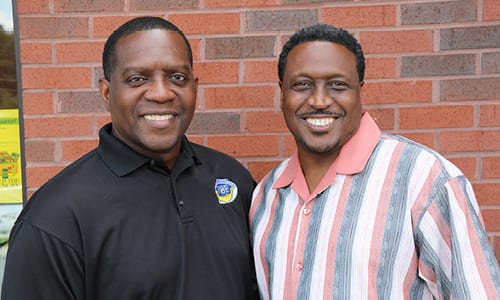 Bishop Gary Hawkins, Sr., founder of Voices of Faith Ministries, said he was elated that Rev. Williams was chosen to deliver the eulogy.
"That is a huge honor, a blessing, for him to be a part of such a historic event," said Bishop Hawkins.
Bishop Victor Sharpe, who pastors St. John, the Great Cathedral in Detroit, was sharing stories of Aretha Franklin during his visit to Atlanta with Bishop Hawkins.  
"In Detroit, they're playing her music on the radio every second. It's a big blow to the community," said Bishop Sharpe. "Every year, she would put on a soul food gathering for the community. She has a great history, legacy in the community," said Sharpe. 
 At the 100 Black Men of DeKalb County's Casino Royale scholarship gala, which was held on Aug. 18, the queen was honored with a musical tribute by the Infinity Show Band, which performed at the gala.        
The audience was filled with excitement as the band performed "A Natural Woman," many singing along with the band. Dr. Romeo Stockett, president of the 100 Black Men of DeKalb, said the tribute brought back memories of where he was when Aretha Franklin released the song.
"Just hearing the song sent a charge through the room.  We did the tribute because it was an opportunity to pay our respects not only to her music but the spirit of love and peace and the struggle that she embodied," said Stockett, who said one of his proudest "Aretha" moments was seeing her sing the national anthem at President Obama's inauguration.
"It was just a proud moment in history to see her sing at the first black President of America's inauguration," said Stockett.
Mae D. Jones, who coordinated the gala, said she knew she wanted to honor the legend as soon as news reports surfaced that Franklin's health was deteriorating. She died of pancreatic cancer on Aug. 16, three days before the gala. Franklin was 76.           
"I thought it was important for us to honor her because of what she contributed not only to America but to the world. She had decades of music that captured our lives and what we were experiencing," said Jones.               
During Sunday worship on Aug. 20, Pastor James C. Ward of Antioch Lithonia Missionary Baptist Church reflected on the impact that Franklin made with her voice. 
Ward said he was a college student waiting tables at the Hyatt Regency Hotel in the 1960s when he heard Franklin perform for the Southern Christian Leadership Conference convention.  
Said Pastor Ward: "She touched the world. She could just flat out sing. She had charisma. She could move you with her songs whether they were secular or spiritual. Her secular wasn't vulgar. It empowered women, it empowered blacks, it told stories. 'Natural Woman,' 'Respect'… Black folks always wanted respect."
Amos King talked about the Queen of Soul's contributions to America on his Atlanta radio show, the "Amen Corner" (www.wyzeradio.com).
 "The state of Michigan has declared her voice as a natural resource. That's deep. That's like a diamond," said King, who said he may travel to Detroit to view Franklin's body as it lies in state at the Charles H. Wright Museum of African American History. King said he has a brother and sister who live in Detroit. The public viewing is Aug. 28 and Aug. 29.
King said he cherishes Franklin's gospel music.
"It's gonna' be a big problem up in heaven. You got Ella Fitzgerald, Clara Ward, Whitney Houston. The question is who is going to be the lead singer?" King quipped.    
Detroit Celebration for Aretha Franklin 
Public visitation will be held on Tuesday, Aug. 28 and Wednesday, Aug. 29, 9 a.m. to 9 p.m., in the rotunda at the Charles H. Wright Museum of African American History, 315 E. Warren Ave., Detroit.
A viewing will be held on Aug. 30, noon to 4 p.m., at Aretha Franklin's lifelong church, New Bethel Baptist Church, 8430 Linwood, Detroit. This viewing was added  to accommodate congregation members who could face long lines at the museum viewing. 
The funeral, open to invited guests, will be held on Friday, Aug. 31, 10 a.m. at Greater Grace Temple 23500 W. Seven Mile Road, Detroit. 
Nineteen performers are expected to perform at the funeral: Stevie Wonder, Faith Hill, Ronald Isley, Chaka Khan, Fantasia, Jennifer Hudson, Yolanda Adams, Shirley Caesar, The Clark Sisters, Jennifer Holliday, Tasha Cobbs-Leonard, Marvin Sapp, The Williams Brothers, Vanessa Bell Armstrong, Audrey DuBois Harris, Alice McAllister Tillman, Edward Franklin, Aretha Franklin Orchestra and the  Aretha Franklin Celebration Choir. 
Franklin will be buried at Woodlawn Cemetery, 19975 Woodward Ave. in Detroit, alongside late family members including her father, the Rev. C.L. Franklin; her brother, Cecil Franklin; her sisters, Carolyn Franklin and Erma Franklin, and nephew Thomas Garrett.
Information was provided to the Detroit Free Press by Gwendolyn Quinn, the Franklin family's representative.