DECATUR—On April 13, Congressman Hank Johnson (GA-04) hosted a four-stop tour to highlight the nearly $5 million in funding he has secured for community projects throughout Georgia's Fourth Congressional District.
This funding, included in federal fiscal year (FY) 2022 appropriations, responds directly to several pressing needs in the district, he said.
The Congressman's tour highlighted the following projects:
The Affordable Housing Creative Village in the City of Decatur. The Creative Village Project received $209,000 for the adaptive reuse of four former group homes to provide affordable housing and studio space for local artists.
DeKalb County's Flat Shoals Library, which received $800,000 for sidewalk improvements along Flat Shoals Parkway, (SR 155) and Columbia Drive to Flakes Mill Road.
MedCura's Candler Road location in Decatur where Congressman Johnson was pleased to announce $300,000 to enhance mental health services the local health facility is providing to the community.
The Derrydown Way Complete Streets project, which will receive $600,000 to install additional sidewalks to extend a nature path in that portion of the county.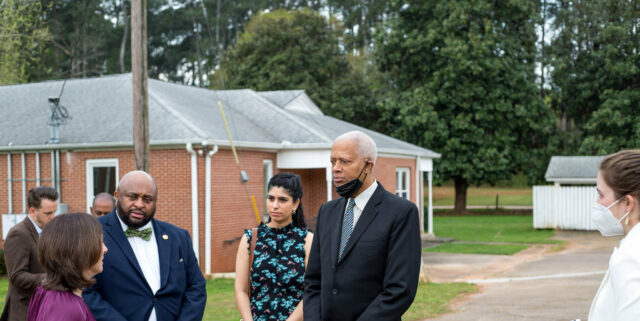 "I was incredibly pleased to vote for and bring back to DeKalb $1,909,000 in community projects which directly benefit my constituents," said Johnson, a senior member of the House Transportation and Infrastructure Committee. "These investments support underserved areas and foster economic development, making a real difference in the lives of so many in our community. I am proud to have fought for funding that will make our community healthier, safer, stronger, and even more resilient."
"The City of Decatur appreciates the support from Congressman Johnson of the community's vision for a creative village where artists can live and work affordably," said Decatur Mayor Patti Garrett.
"It was an honor to join Congressman Hank Johnson and City of Decatur Mayor Patti Garrett in supporting the Creative Village Project," said DeKalb County District 6 Commissioner Ted Terry. "This innovative approach to affordable housing and studio space for local artist is a "win-win" in a much larger ecosystem of resources for our community."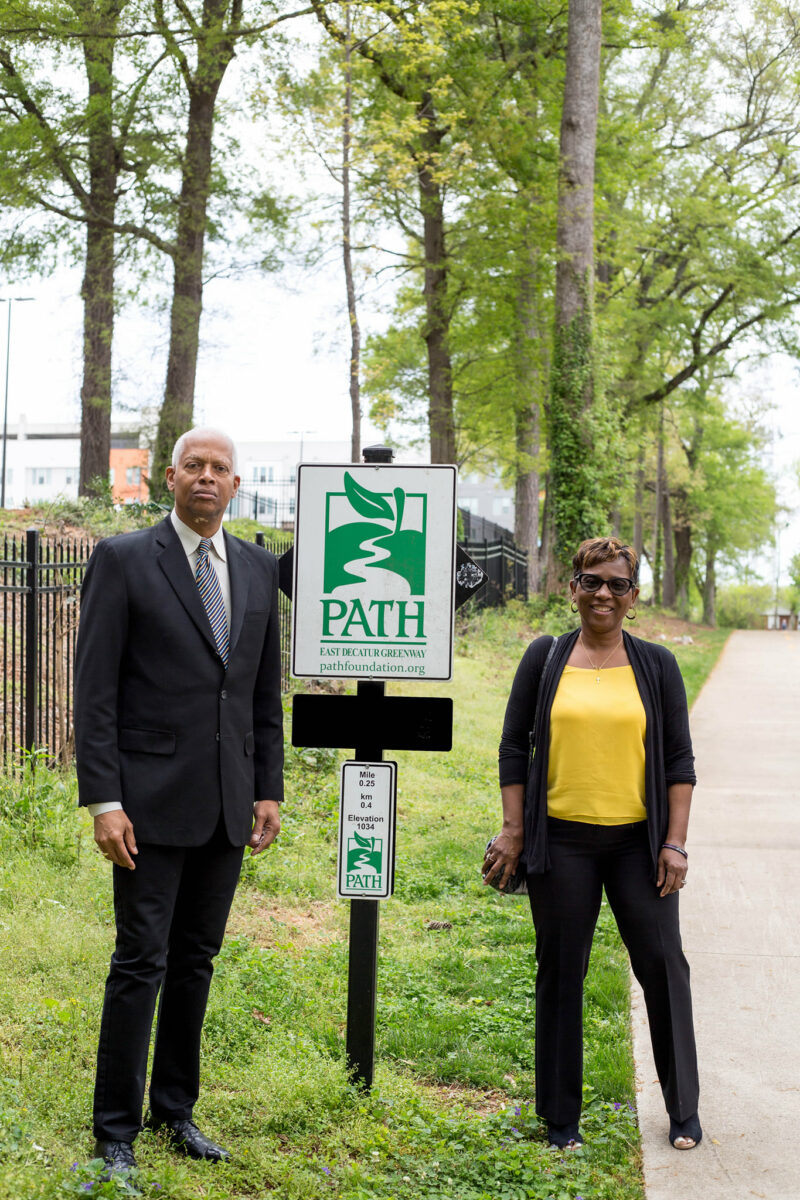 "This opportunity could not have come at a better time. In the midst of a pandemic, mental health services are crucial to the overall well-being of the community," said MedCura CEO Jeff Taylor. "We are grateful to Congressman Johnson for his tireless efforts in improving the overall health of the 4th Congressional District and the State of Georgia!"
Congressman Johnson also was accompanied by DeKalb County District 3 Commissioner Larry Johnson and Super District 7 Commissioner Lorraine Cochran Johnson at the second and third stops on the tour.
"Thank you to our Congressman Johnson who continues to be a champion not only on the physical infrastructure (roads, sidewalks, rail, etc.) but on the human infrastructure side as well (mental health and physical health)," said Commissioner Larry Johnson. "This investment will go a long way to improving the quality of life of South DeKalb residents and beyond."
"I couldn't be more excited about the monumental investment in infrastructure along Flat Shoals Parkway that will install much needed sidewalks and the critical funding to support MedCura in providing much needed mental health services," said Commissioner Lorraine Cochran-Johnson. "Many thanks to Congressman Hank Johnson for continuing to work on our behalf to secure much needed funds to improve our community and quality of life."
"DeKalb County continues to build on trail and path connectivity for our constituents. Derrydown Way is a great example of more to come for the county," said District 4 Commissioner Steve Bradshaw. "Thank you Congressman Hank Johnson, for your leadership and support in bringing neighborhoods together that might otherwise be overlooked."
"These projects are critical investments for Georgia's Fourth District," said Rep. Johnson. "I am proud to have secured these investments in healthcare, education, infrastructure, and our overall quality of life. Mostly they are investments in people. It doesn't matter where you live or how much you make, I am fighting for funds for our community so we all benefit together."