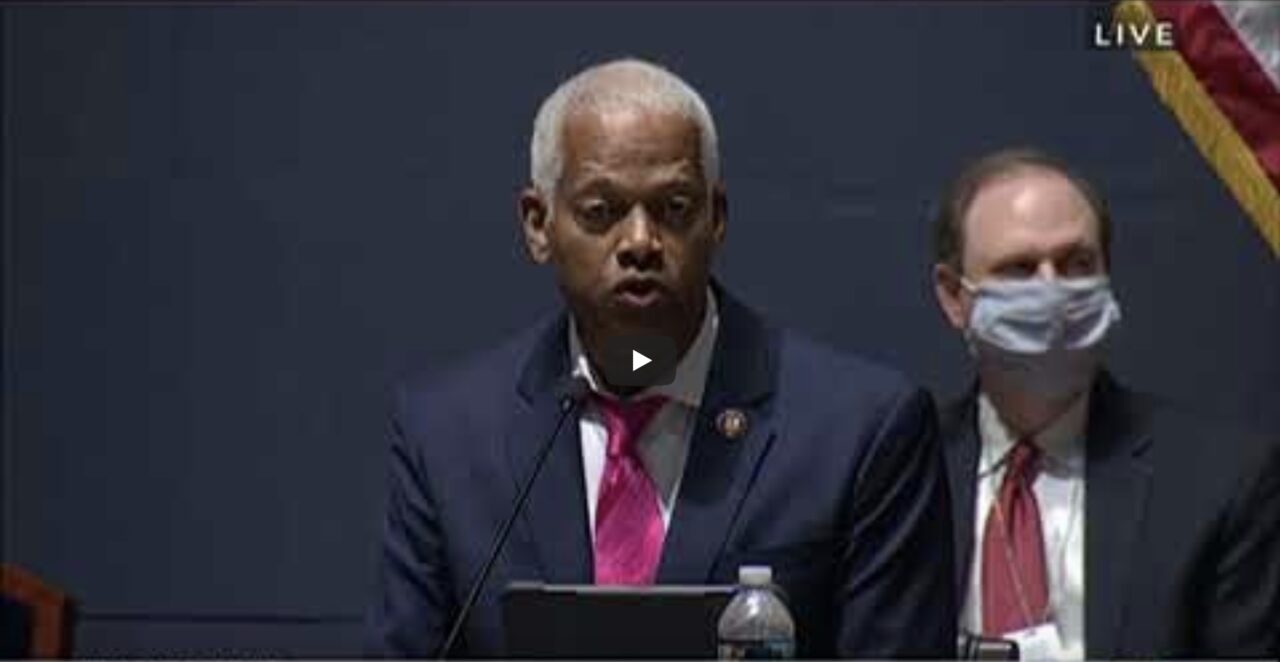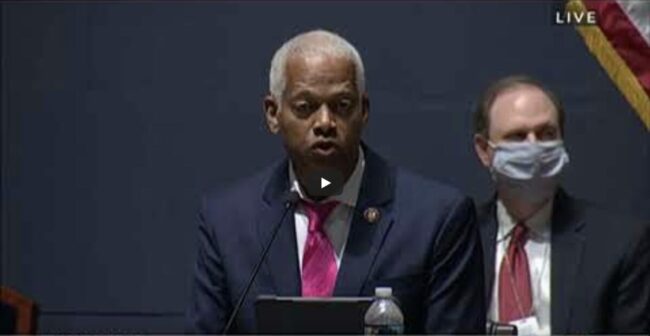 WASHINGTON, D.C. —
This week, Congressman Hank Johnson (GA-04), a senior member of the House Judiciary Committee, pressed FBI Director Christopher Wray for answers around gun violence, the murders in March 2021 of eight people – six of whom were Asian-American women in Atlanta – and on how the Bureau is combatting the rise of domestic terrorism, including white supremacists. Below is a transcript and video link of the exchange.
VIDEO
: Rep. Johnson Questions FBI Director Wray in Judiciary Hearing: 
HERE
Mr. Johnson: Director Wray, I want to thank you for appearing before us today and for your service to the nation. As I was preparing for this hearing, I researched hate crimes data for my state of Georgia and I was troubled by the data that I found, or more precisely, what I did not find. We clearly have a deeply flawed system for collecting hate crimes data, which has left us with unreliable and incomplete counts. The hesitation to report, investigate and designate incidents as hate crimes demonstrates a deep-rooted failure of our justice system. One thing is clear: since the start of the pandemic, we have seen a significant rise in anti-Asian and anti-Chinese rhetoric. And in March of this year, eight people were tragically murdered in a mass shooting in Atlanta. Six of those individuals murdered were women of Asian descent. At a press conference the next day, a police official famously told the public the shooter "had a bad day." And Director Wray, two days after the murders, you said in an interview with NPR: "while the motive remains under investigation at the moment, it does not appear the motive was racially motivated." Many people believe, Director Wray, that law enforcement reluctance to designate a homicide as a hate crime does a disservice to the victims and fails to prevent similar future crimes. Certainly, comments such as yours during an ongoing investigation do not help the cause. Wasn't it inappropriate for you, sir, to infer to the press that you did not believe the murders of the six Asian women was a hate crime when as you said, the motive was still under investigation?
Mr. Wray: Certainly, as you know, because that is my home city as well, my heart aches for the victims for that attack. I grieve with their families. I think the comment was consistent with the information we had at the time. I regret if anyone's reaction to that was otherwise.
Mr. Johnson: Well, I submit to you sir that such comments by the director of FBI were not only harmful to the ongoing investigation, but also diminished already waning community confidence in law enforcement. I want to shift to another issue. Under current law, only those convicted of domestic terrorism related felonies or hate crimes are prohibited from possessing firearms. Those convicted of misdemeanors that have a nexus to domestic terrorism or misdemeanor hate crimes may possess firearms without restriction. Would you agree that Congress should consider expanding the prohibition on the possession of firearms to those convicted of violent misdemeanors that are related to domestic terrorism and are violent hate crimes?
Mr. Wray: I don't think I am in a position as FBI Director to provide comment on specific legislative proposals. But I'm happy to provide operational input to you and your staff. Certainly, I share the goal of making sure that those who are prohibited by law from possessing firearms don't get their hands on firearms. Certainly, to the extent that there are things to be done to protect the public, we want to do that. That is why our NICS section up in West Virginia processed a record almost 40 million background checks in the middle of the pandemic. We are trying to do our part to make sure the law is on the books — and the laws on the books are enforced and to make sure that those who aren't supposed to have firearms don't get them.
Mr. Johnson: Let me stop you there. I have one more issue I want to talk about. When you were here last year, you mentioned the creation of the Domestic Terrorism Hate Crimes Fusion Cell. Can you provide us with some insight into how the fusion cell operates? And to be clear, is it just one cell or are there multiple cells?
Mr. Wray: I appreciate the question very much, Congressman. This is something I stood up about a year ago, bringing together domestic terrorism expertise we have along with hate crimes expertise and the goal was to be more proactive and to try to do a better job of preventing and anticipating hate crimes. We are proud of the success that cell helped create in Colorado, where we were able to prevent a hate crime against a synagogue. That was a big part of what came out of that fusion cell. It is one cell in headquarters but it works with all of our field offices and helps coordinate that effort. The whole goal is to try to be ahead of the threat, that's the point.