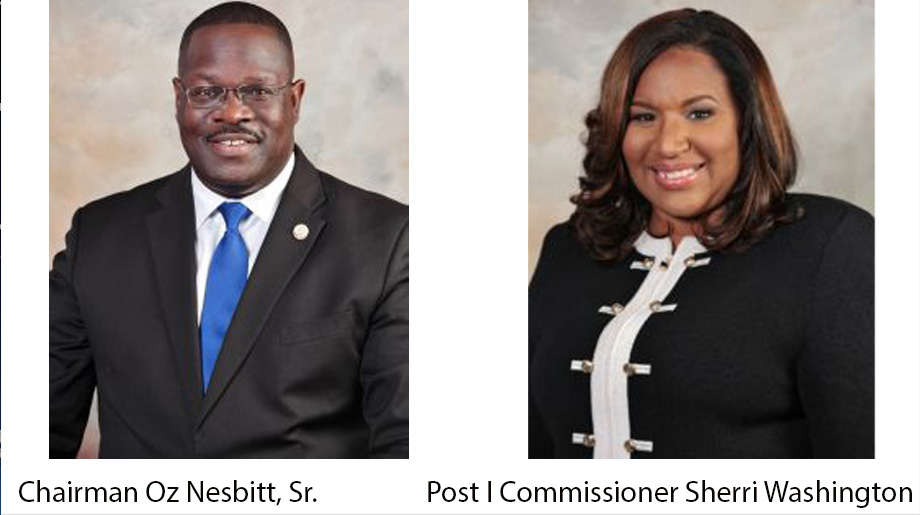 ROCKDALE COUNTY, GA– Rockdale County Board of Commissioners Chairman Oz Nesbitt, Sr. and Post I Commissioner Sherri Washington have been  appointed as committee leaders in the National Association of Counties (NACo). The appointments were made during the recent NACo Conference, which was held July 9-12 in Prince George's County, Maryland.
Nesbitt was appointed Vice Chair to the Programs and Services Standing Committee. Washington was appointed Vice Chair to the International Economic Development Task Force and vice chair to the Justice and Public Safety Steering Committee.
"I was honored to represent Rockdale County at the NACo conference at the beautiful National Harbor," said Washington. "I have obtained a wealth of information and look forward to implementing new ideas in this county. I would also like to congratulate Commissioner Larry Johnson on his ascension to NACo president. I thank him for trusting me with a leadership position in his cabinet. I look forward to using my time and talent to help advance his agenda."
Rockdale Commissioner Doreen Williams, who attended the conference virtually, congratulated her colleagues. 
More than 2,000 county leaders attended the conference where they shared strategies on driving recovery as a result of the COVID-19 pandemic, and discussed federal policy and legislation on a wide range of key issues. More than three dozen educational workshops and meetings explored topics including infrastructure, broadband accessibility, affordable housing, technology, reducing the number of mentally ill individuals in jails, economic development, disaster preparedness and recovery and other topics important to counties across the country.