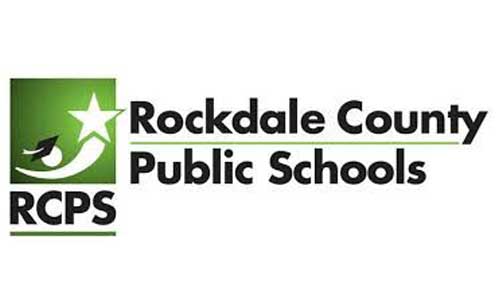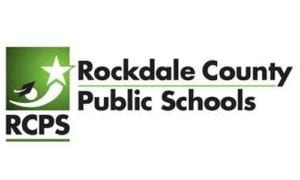 CONYERS, GA– The graduation rate for Rockdale County Public Schools (RCPS) students involved in Career, Technical, and Agricultural Education (CTAE) programs increased to an all-time high of 98.23% for 2021, rising above the state-wide rate which held steady at 97%. The rate applies to students who complete a Career Pathway.
RCPS Superintendent Terry Oatts applauded staff members and students..
"I congratulate our CTAE Department under the leadership of RCPS CTAE Director Dionne Johnigan as well as all our amazing CTAE instructors for the passion and zeal with which they engage students on a daily basis in a variety of viable Career Pathways," said Oatts.
"Notwithstanding the public health crisis of the last couple of years, our CTAE students have persisted in their pursuit of meaningful and relevant career pathways of interest by completing rigorous study in defined career pathway clusters that equip them with advanced career readiness and industry standard employability skills. In fact, many of our CTAE students are not only taking challenging academic and pathway courses, but they are also acquiring invaluable work experience through apprenticeship opportunities, practicum, internships, and actual part-time employment aligned to their CTAE Pathways.
"While we rightly celebrate our district's highest CTAE graduation rate to date at 98.23%, what we celebrate most are our CTAE students' readiness and viability for careers that provide critically important services to the community while strengthening our economy and earning our students competitive salaries and wages."
RCPS offers 31 Career Pathways in high school and has eight middle school CTAE program offerings. The high school Career Pathways include Audio-Video Technology and Film, Automobile Maintenance & Light Repair, Business Accounting, Business & Technology, Companion Animal Systems, Computer Science, Construction/Carpentry, Culinary Arts, Cybersecurity, Early Childhood Care and Education I & II, Engineering and Technology, Entrepreneurship, Fashion Merchandising & Retail Management, Financial Services, Interiors Fashion & Textiles, Law Enforcement/Criminal Investigations, Lineworker (electric power lines), Manufacturing, Marine Corps JROTC, Nutrition & Food Science, Programming, Sports & Entertainment Marketing, Teaching as a Profession, Therapeutic Services/Allied Health & Medicine, Therapeutic Services/Exercise Physiology, Therapeutic Services/Patient Care, Therapeutic Services/Surgical Technology, Veterinary Science, Web & Digital Design, Welding. The middle school CTAE program offerings include Business Management & Finance, Communications, Computer Science, Engineering & Technology, Family & Consumer Science, Healthcare Science, Marketing, Transportation (Aerospace).
Georgia's CTAE program leverages partnerships with industry and higher education to ensure students are ready to take their next step after high school. Students can take courses in more than 100 Career Pathways within 17 Career Clusters, earn recognized industry credentials, participate in work-based learning and apprenticeship opportunities, and serve as leaders through membership in co-curricular Career and Technical Student Organizations (CTSOs).
CTAE is for all students, and Career Pathway completers are prepared to pursue higher education (through the University System of Georgia, Technical College System of Georgia, or another institution), enter the military, accept an apprenticeship opportunity or immediately begin their career.
For more information about CTAE Career Pathways offered at RCPS, contact RCPS CTAE Director Dionne Johnigan at djohnigan@rockdale.k12.ga.us. For more information about Work-Based Learning at RCPS, contact Work-Based Learning/Youth Apprenticeship Program Coordinator Tami Maddox at tmaddox@rockdale.k12.ga.us.