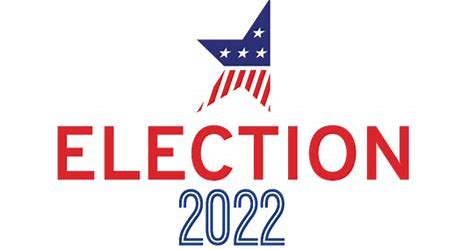 ROCKDALE COUNTY, GA– Rockdale County Board of Elections is working to make sure citizens are still able to vote as conveniently as possible in the upcoming General Primary and Nonpartisan Election on May 24. Runoffs, if necessary, will be held on June 21.
For this election, voters have the option of voting by mail absentee voting, in-person early voting, including Saturday and Sunday voting, and in-person on Election Day. Voters are reminded that early in-person voting has moved to 1115 West Ave., S.W., There is no voting at Parker Road.
Any voter wishing to vote by mail absentee ballot, must submit a request in writing to the Board of Elections Office no later than Friday, May 13, 2022. An absentee ballot request form can be found on the Secretary of State website www.mvp.sos.ga.gov/MVP, along with information on where to vote, assigned election districts, precinct sample ballots or to check the status of their ballot. Additional information can also be found on the Board of Elections Website: www.rockdalecountyga.gov. The absentee ballot request form can be submitted by mail or in-person: Rockdale Board of Elections Office, 1115 West Ave., Conyers, GA 30012; Email: absentee@rockdalecountyga.gov or Fax: 770-278-8946.
Last year, the State General Assembly approved the realignment of District Lines in the State of Georgia and as a result, all Rockdale County voters will begin receiving new precinct cards beginning the week of May 9. Based on the redistricting changes, some Rockdale voters House and Senate districts may have changed. Upon receipt of the new precinct cards, voters are asked to open the precinct card, to locate their Election Day Precinct Name and Polling Location and to review their voting districts. Voters do not need bring the precinct card with them to vote. The precinct card is for the voter's file and requires no action of the voter. The Change of Address portion of the card should only be completed if the voter has moved to a different address within Rockdale County.
The May 24 Election timeline is as follows:
·       May 2 –20 – Early Voting Period at 1115 West Ave., Conyers
·       May 13 – Last day to request a Mail Ballot
·       Weekend Voting: May 14, 9 a.m. – 5 p.m., and May 15, 10 a.m. – 3 p.m.
·       May 20 – Early Voting Ends
·       May 24 – Election Day –7 a.m. – 7 p.m.
·       May 24 – All Mail Ballots must be returned to Board of Elections office by 7 p.m.
·       June 21 – Runoff Election, if necessary.
For more information, contact the Rockdale Board of Elections Office at 770-278-7333.