ROCKDALE COUNTY, GA—The Rockdale County Board of Elections posted its unofficial results for the May 24 primary election and will certify its election results on Friday, May 27, 5 p.m.
Key dates: Runoff elections are scheduled for June 21.There will be a runoff in the School Board Board, Post 2 race between Tony Dowdy and Janie Jones since neither candidate received more than 50 percent of the vote.
Early voting will be held June 13-17. June 10 is the last day to request an absentee ballot.
All results of the May 24 elections are unofficial and incomplete until the DeKalb BRE officially certifies the primary election.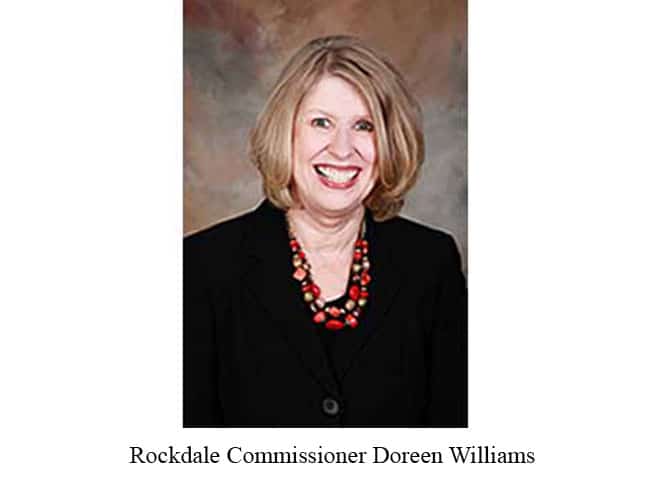 Rockdale County Commissioner Doreen Williams was overwhelmingly re-elected on Tuesday, May 24, according to unofficial results.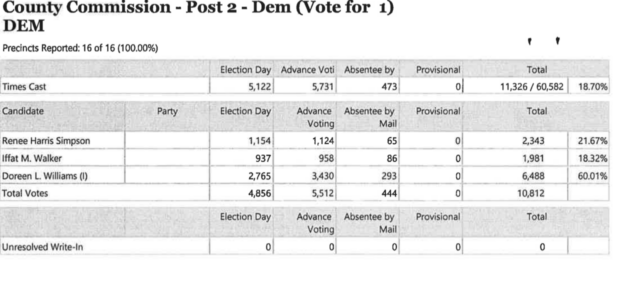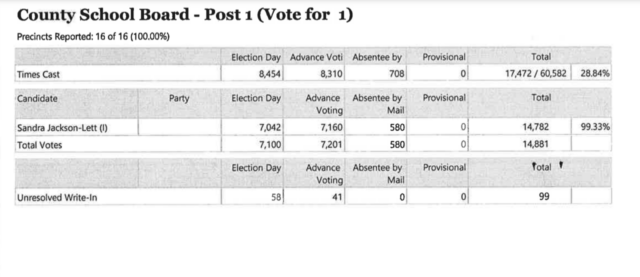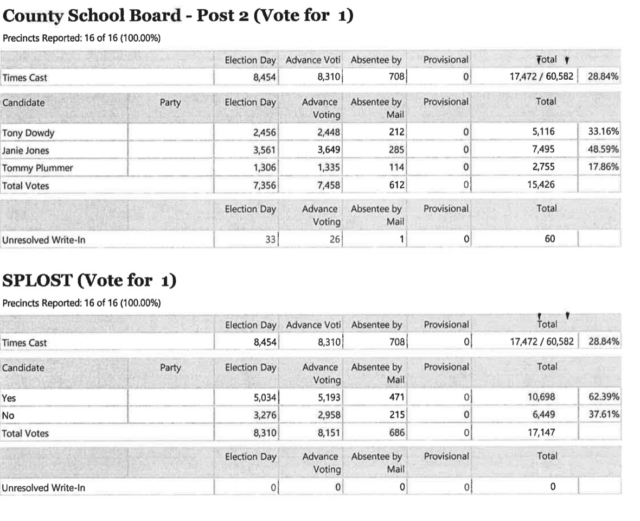 For more on Rockdale's  uncertified results for  the May 24, 2022 general primary/nonpartisan election, 
CLICK HERE
Rockdale Board of Elections Special Meeting to certify votes
WHEN:           Friday, May 27, 2022
TIME:              5 p.m.
WHERE:        In-person:                  Board of Elections Office (New location)
               1115 WEST AVENUE, SW, Conyers
      Virtual:                        Online Via Zoom:
+13126266799,,7049887949# US (Chicago)
+16465588656,,7049887949# US (New York)