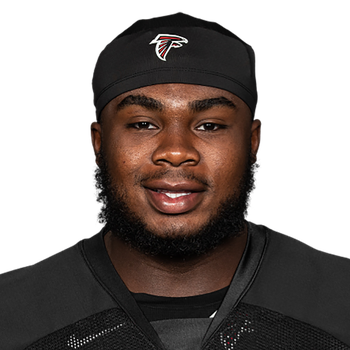 ROCKDALE COUNTY, GA – Rockdale County will host a ribbon cutting on Aug. 31, 5 p.m., for its new teen center at Johnson Park, 1781 Ebenezer Road S.W., Conyers.  The center will be named after Grady Jarrett, a Conyers native, Rockdale County High School graduate and Atlanta Falcons Defensive Lineman.
The 700-square-foot Grady Jarrett Resource Opportunity Center will feature technology and e-sports equipment.  The resource center also will be used to help teens register for college, apply for employment and host e-sports tournaments and leagues. Rockdale County Special Purpose Local Option Sales Tax (SPLOST) funds contributed to renovations of the project.
Jarrett gives back to the Rockdale community regularly through his Grady Gives Foundation, county officials said. As a part of the teen center opening, the Grady Gives Foundation is donating 20 tickets to a Falcons home game to host Rockdale teens. The teens will receive a Grady Gives T-shirt and a pose for a photo with Jarrett. In addition, Garrett will host a Grady Gives night at the center where he will share his journey, offer guidance and encouragement to the teens.
During his time at Rockdale County High School, Jarrett was a standout player as a four-year starter on both sides of the ball. Along with his achievements in football, Jarrett was a top performer on the school's wrestling team and in track and field. He went on to play football at Clemson from 2011 to 2014. After playing football at Clemson, he was selected by the Atlanta Falcons in the fifth round of the 2015 NFL Draft. Jarrett has played seven consecutive years with the Atlanta Falcons on the defensive line.