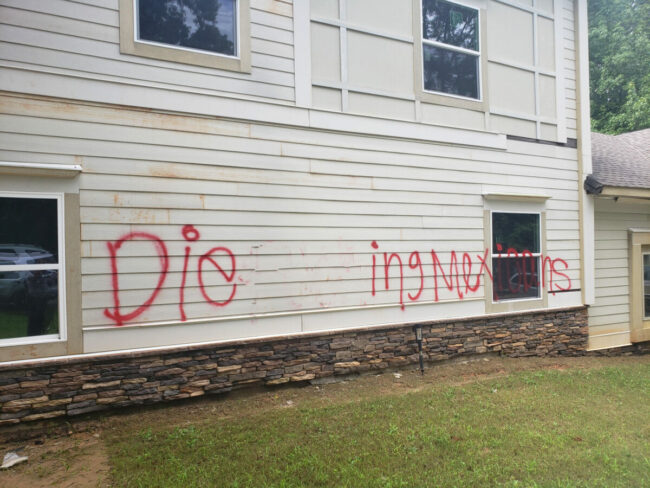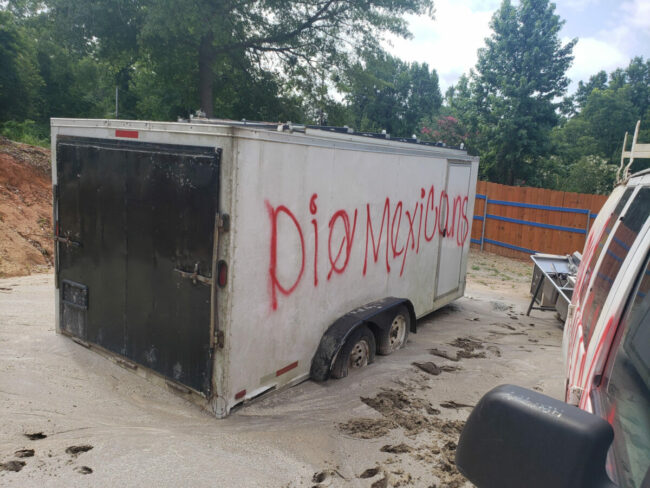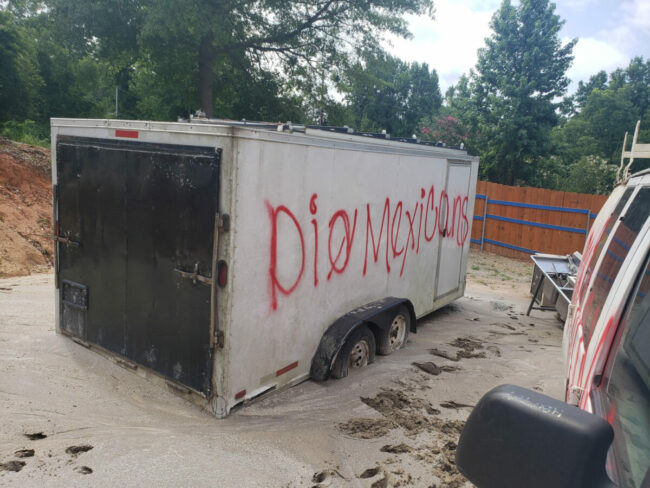 Photos altered due to profanity.

ROCKDALE COUNTY, GA – The Rockdale County Sheriff's Office is investigating a hate incident targeting Mexicans.
On July 11, 11:10 a.m., deputies responded to the 2600 block of Twin Oak Drive about a hate incident. Deputies observed profanity and derogatory wording directed toward the Mexican community spray painted on the outside of a home as well as several vehicles parked in the home's driveway.
Deputy Jedidia Canty said that currently no one is occupying the home, which has been under construction for the last two years.
"The Rockdale County Sheriff's Office does not tolerate hate directed towards any member of our community and is diligently working on identifying the suspect(s) responsible for this criminal act," the Sheriff's Office said in a statement on July 12.
This investigation is ongoing. Anyone with information is encouraged to contact the Criminal Investigation Unit at the Rockdale County Sheriff's Office at 770-278-8150.