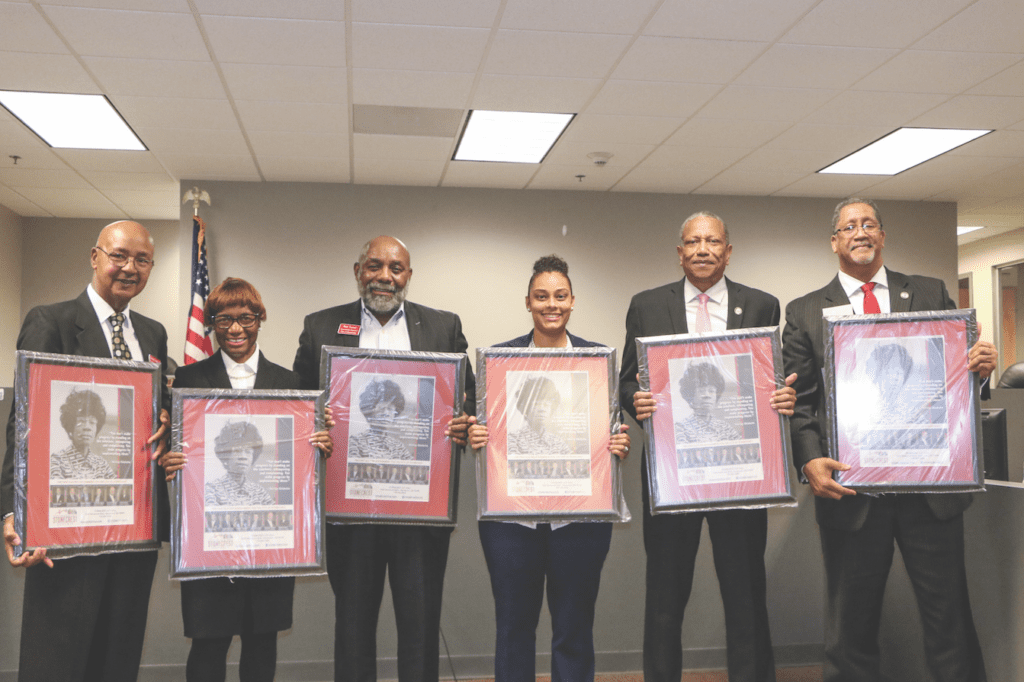 In celebration of Black History Month, Stonecrest Mayor Jason Lary presented each of the five council members with a commemorative plaque honoring them as the first elected officials of the historic city. Lary presented the plaques at the Feb. 21 City Council meeting.
"What I want you all to remember is this day, 2018, in Black History Month, these are the folks that stood up the largest African American majority town in DeKalb County since Reconstruction of the United States," said Lary, adding that Stonecrest also is the second-largest majority African American town in the history of the United States.
"As a culture, we need to learn how to celebrate each other. We need to learn how to feel good about the things we are doing," said Lary.  "…You are witnessing greatness with these people who are here on (the) council.