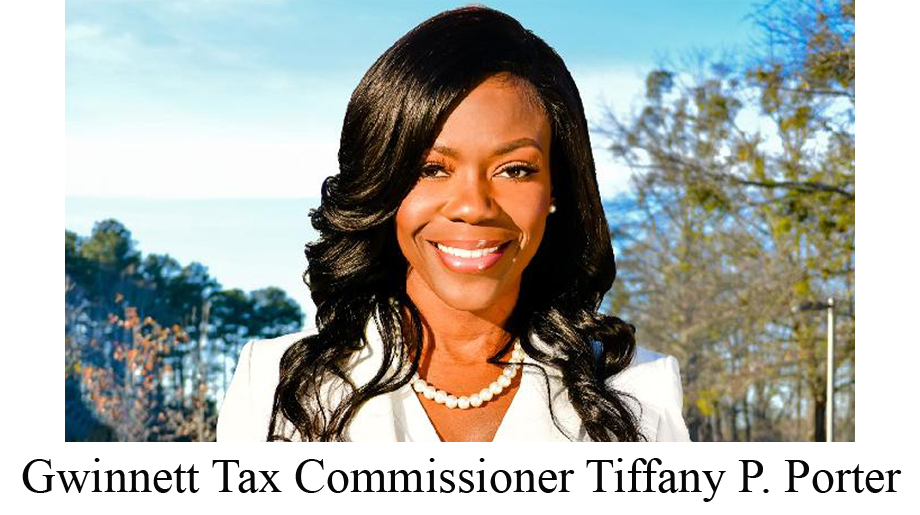 Gwinnett County Tax Commissioner Tiffany P. Porter announces that Gwinnett residents now have the option to set appointments for in-person visits at all tag offices.
"Customers no longer have to wait in line when they need to visit a tag office," Porter said. "They can use our website to set an in-person appointment at the office most convenient for them and avoid the wait entirely." 
The ability to make an appointment has been the most-requested service over the past few years. The tax commissioner tested this feature during the past month and launched it gradually before making a formal announcement to ensure the process runs smoothly and efficiently.
To schedule an appointment, customers go to the website, 
www.GwinnettTaxCommissioner.com/appointments
, find their desired tag office location, click "Make an Appointment," select tax or tag service, then the date and time that suits them, and complete the contact form. 
The system sends a text message that confirms the appointment and provides a link to cancel, if needed.
Appointments are available 10 a.m. to 3 p.m. up to two weeks in advance. 
Residents are encouraged to reserve in-person tag office visits for title work and other complex transactions. They can utilize mail, online or kiosk services for simple transactions such as renewing tags, paying insurance fines and changing their address.