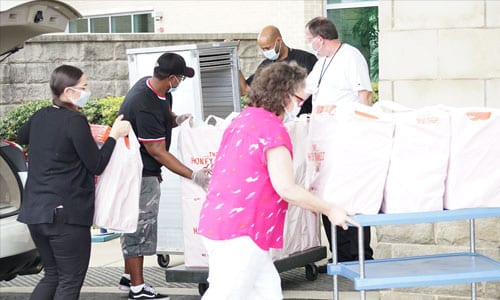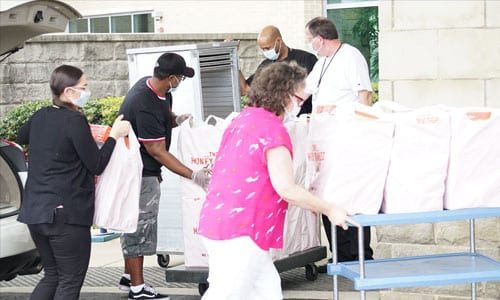 CONYERS—This week, Springfield Baptist Church went into its own coffers and provided over 800 boxed lunches to healthcare staff members of Rockdale Piedmont Hospital and Piedmont Newton Hospital.
The Rev. Eric W. Lee, Sr. said Springfield wanted to show support and appreciation for those who are making the greatest sacrifices during the COVID-19 pandemic: hospital workers.
Springfield purchased the lunches from The Honey Baked Ham Co. and delivered meals on Wednesday, April 8, to Piedmont Rockdale in Conyers. Another round of boxed lunches were delivered to Piedmont Newton in Covington.
If you have a story to pitch or picture you would like to share with On Common Ground News readers for our "Life With COVID-19" series, please e-mail editor@ocgnews.com. We welcome first-person stories as well as stories about interesting and impactful things that are going on in your communities during the pandemic.