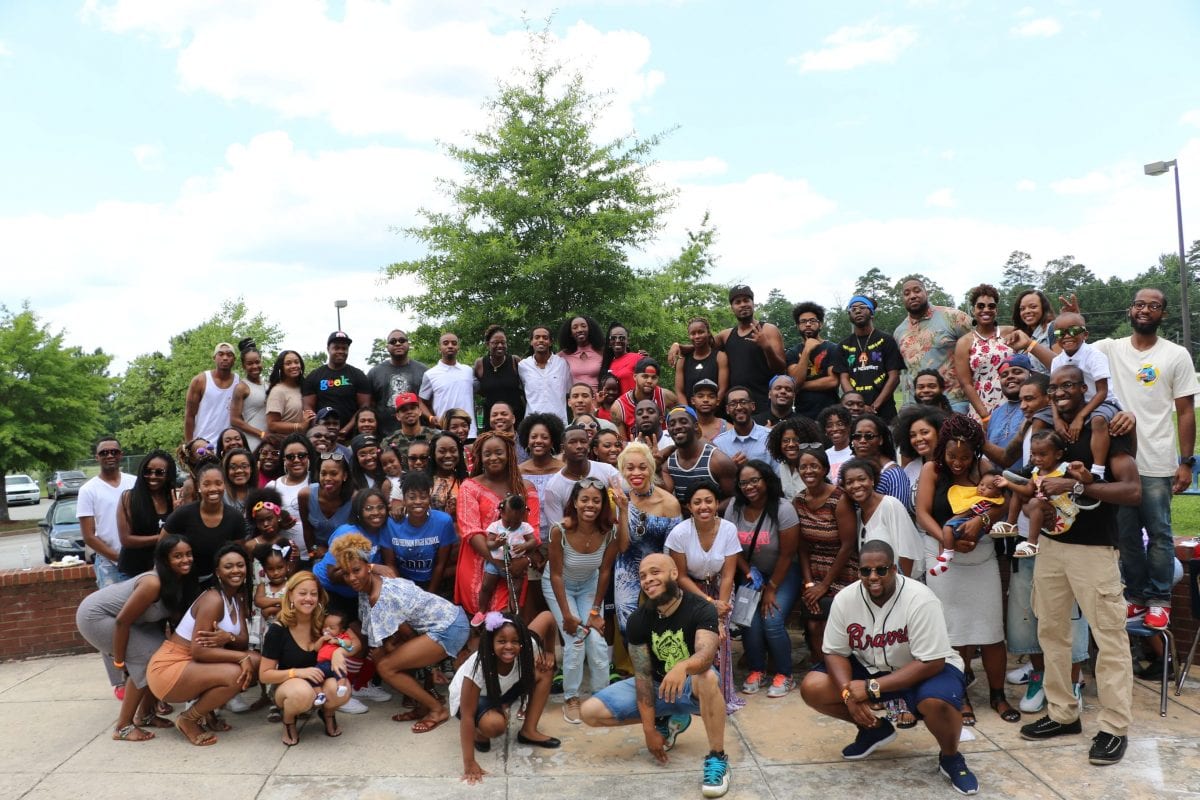 Over 100 former Stephenson High School students showed up to their ten-year class reunion held at their old stomping ground. People drove and flew in for the event from cities including Los Angeles, Washington D.C., New York and Florida.
"I was very pleased with the turnout. Everything worked out and everybody had positive vibes. It felt really good to see people looking good and to see people with their children," said Jummy Obayanju who served on the planning committee.
"I hope people understand that a reunion is a great time to see people and it's also a great opportunity for networking. If I need a doctor or a lawyer, I would rather support a classmate."
The weekend festivities included a Saturday afternoon cookout, which featured traditional barbecue and music curated by former Jaguars Georgio Williams (DJ Geronimo) and Jason Brown (DJ Blaze). A moment of silence was held in honor of deceased classmates.
The cookout was preceded by a Friday night meet and greet held at a rooftop lounge in Atlanta, which was overwhelmingly attended.
Senyo Abtosi, who works as a consultant for Deloitte in Washington D.C., said he was very glad he attended the reunion.
"It's nice to be able to come back and recognize the strong sense of community we have, even ten years later. This was a very significant celebration for me being that there are very few opportunities where the class comes together in that capacity."
Committee members said that they began putting together the reunion last June and that people were already asking about future events.
"Even though we see people on social media it's nothing like actually getting together with people. You would have never thought that 10 years have passed by. It's a blessing to see that everyone is doing well and it was good seeing everybody," said Raquel Semple who is a storage manager for Uhaul in Queens, NY.
Images by Mackenzie Morgan / OCG News
{Click to enlarge}