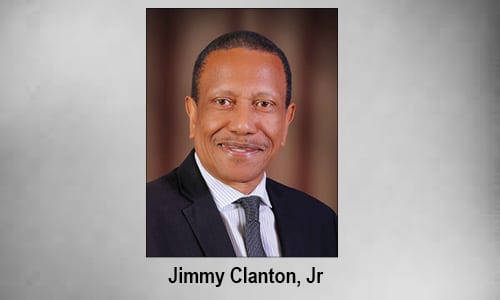 Stonecrest City Councilman Jimmy Clanton accepted to  Leadership DeKalb's 2019 Class 
Stonecrest City Councilman Jimmy Clanton, Jr. has been accepted to Leadership DeKalb's class of 2019. Leadership DeKalb convenes current and emerging leaders from diverse backgrounds, informs them about vital issues for a thriving and forward-looking DeKalb County and engages them to lead in ways that improve quality of life for all who live and work in DeKalb.
The 55-member class includes: Dr. Stephen Green, Superintendent/CEO DeKalb County School District; Ted Terry, Mayor of the  City of Clarkston; Craig Medlin, Major of DeKalb County Police Department; Andre Moorer, Senior Manager of The Cheesecake Factory; Vera Morrison, Deputy Chief of the City of Decatur Fire Rescue; Mike Carnathan, Manager of Research & Analytics Group, Atlanta Regional Commission; and leaders from major arteries within DeKalb County business, government and community arena.
Councilman Clanton said he is honored to have been selected. 
"It's a worthwhile investment of personal time and personal expenditure to take advantage of such an awesome opportunity",  Clanton said.  "I look forward to transforming the valuable information gained and connections made at Leadership DeKalb to the benefit of the citizens of Stonecrest."