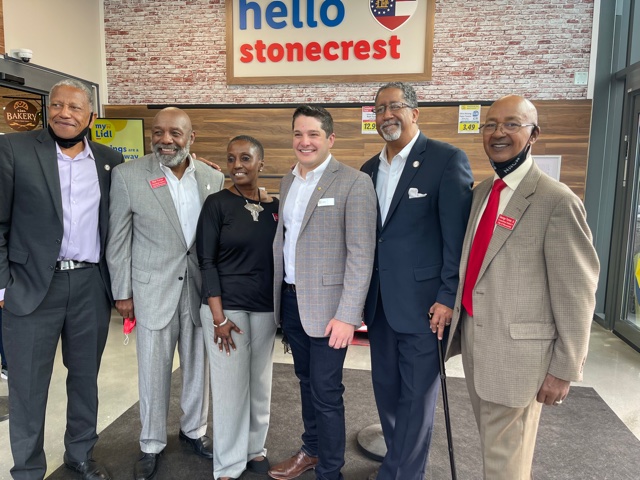 Stonecrest city officials host ribbon-cutting ceremony for new Lidl grocery store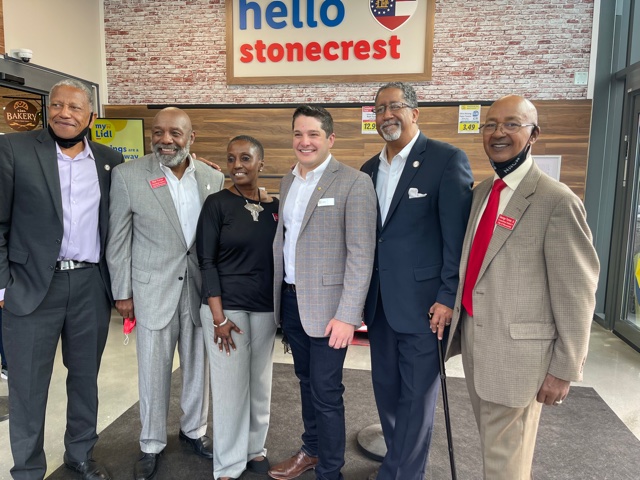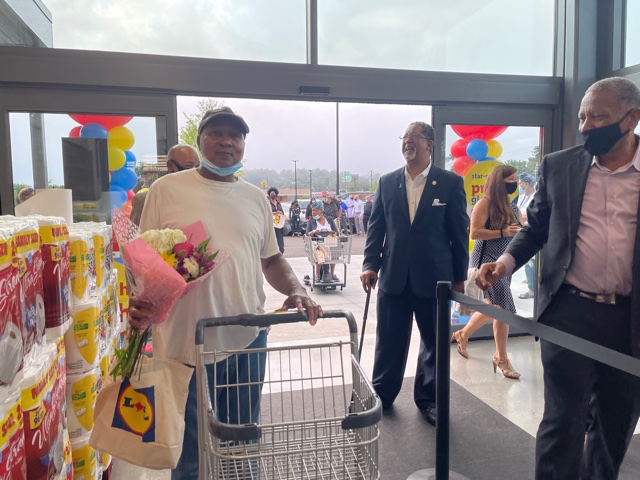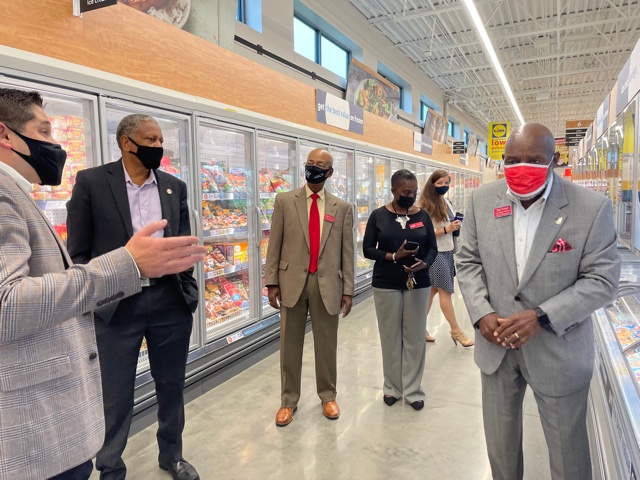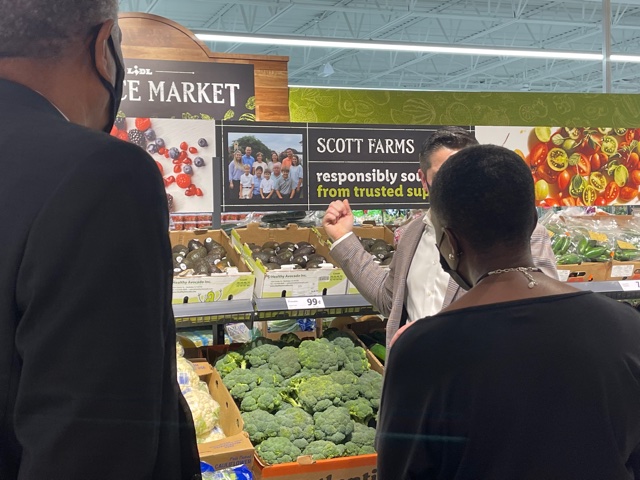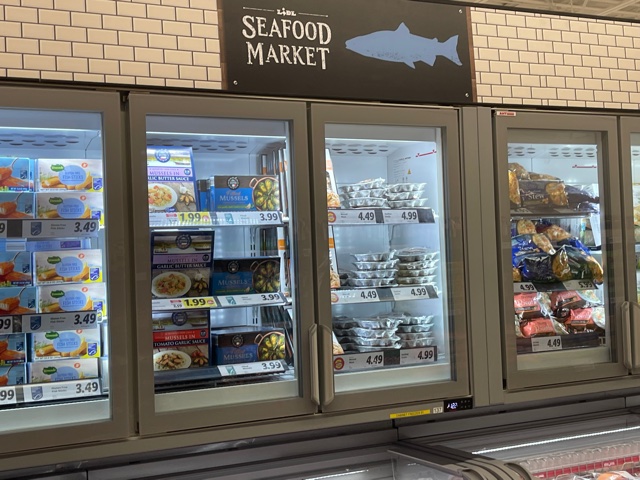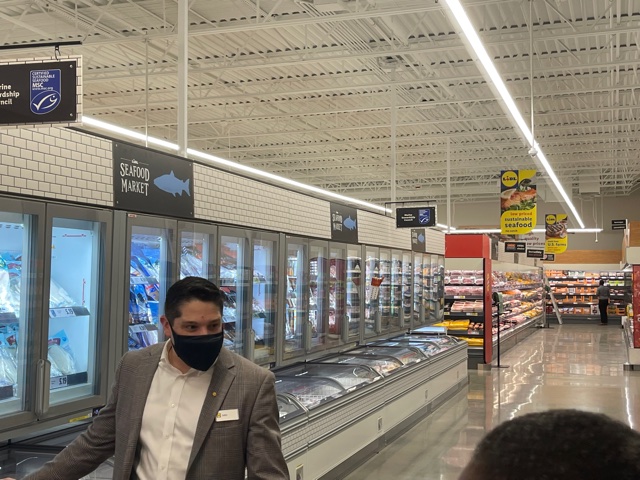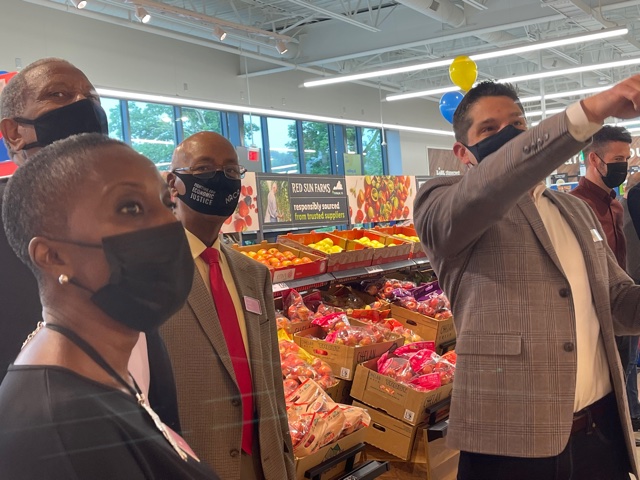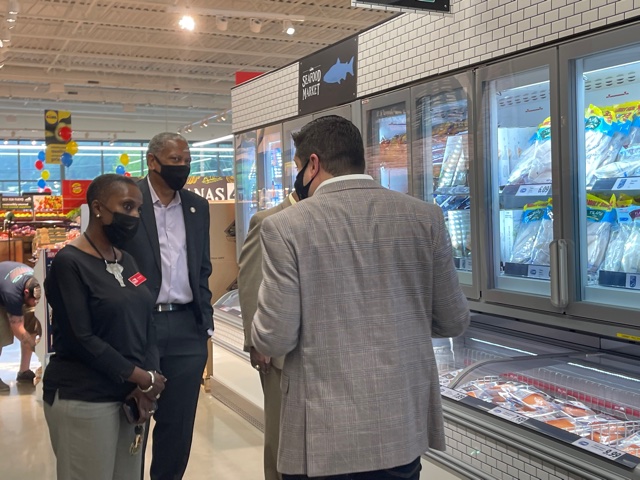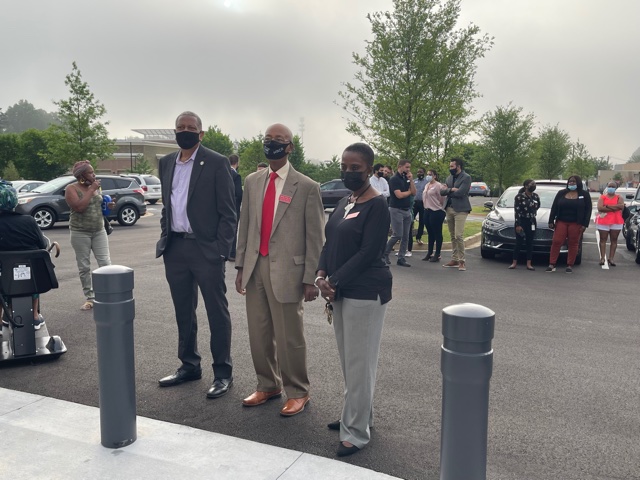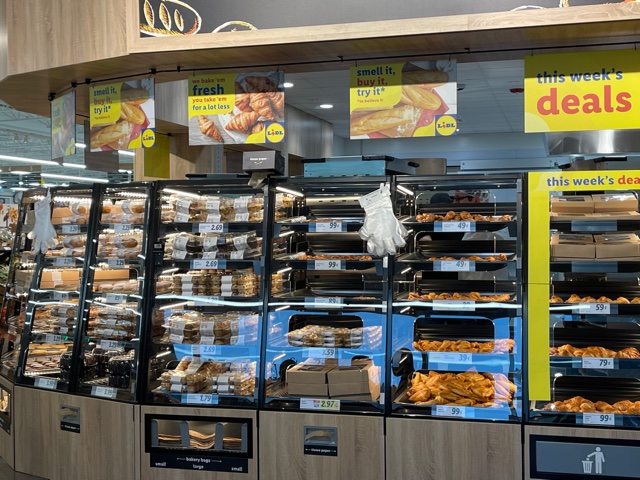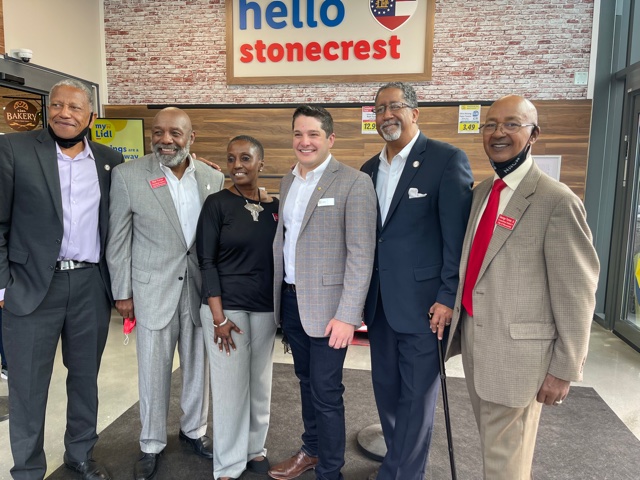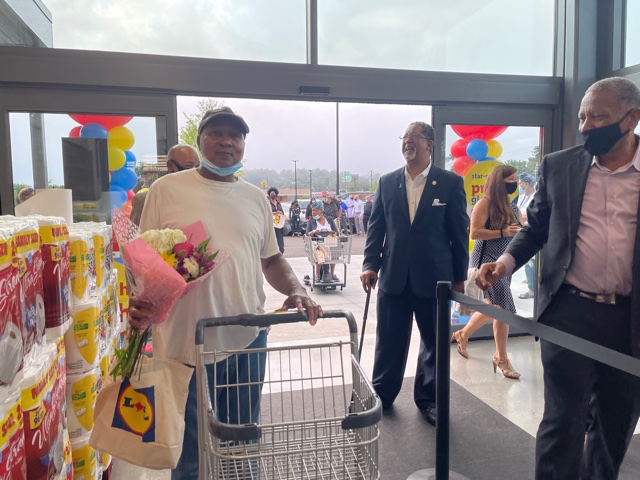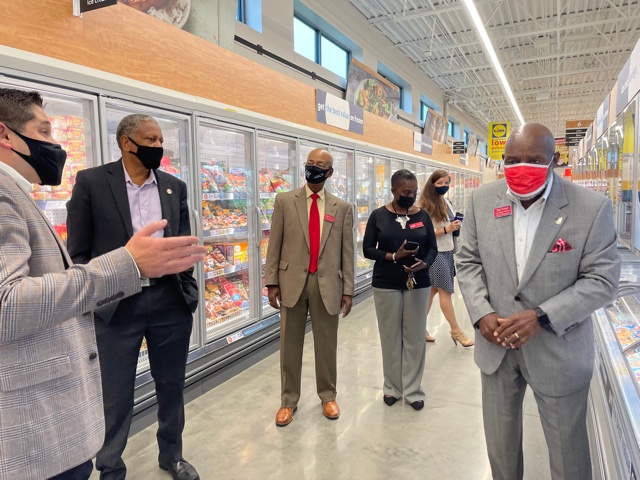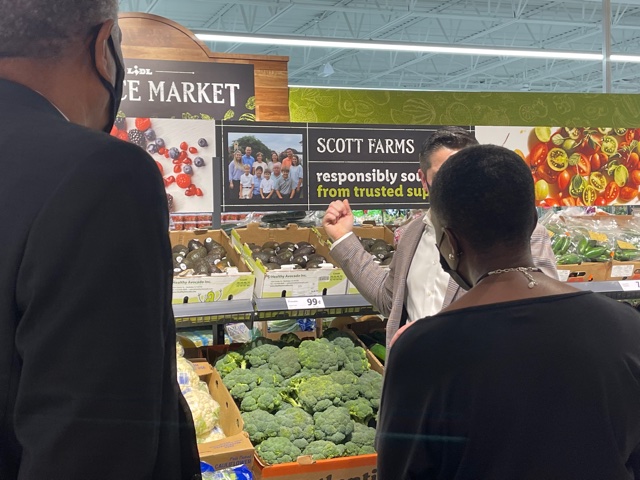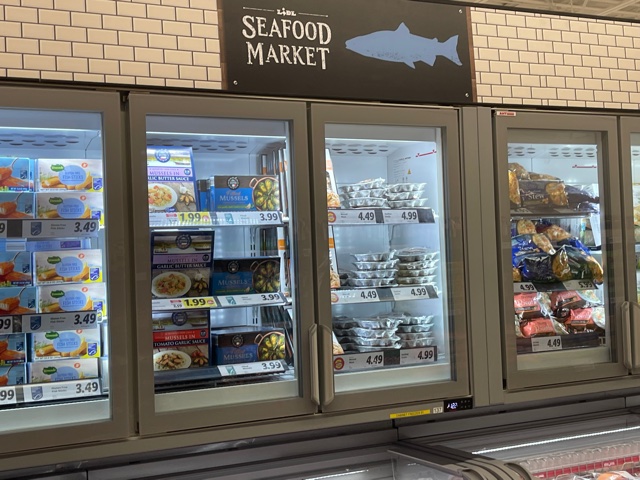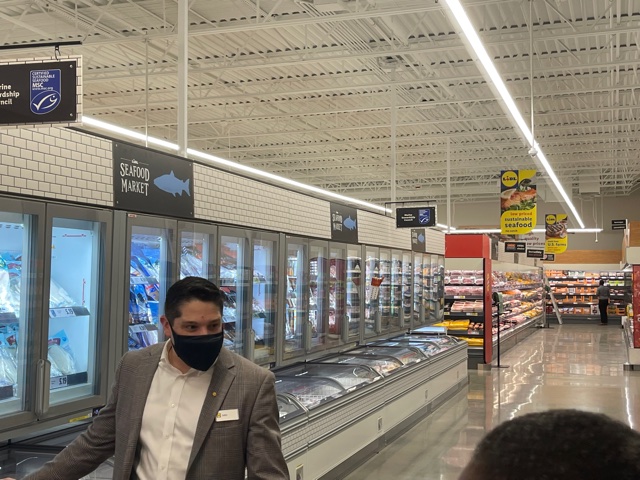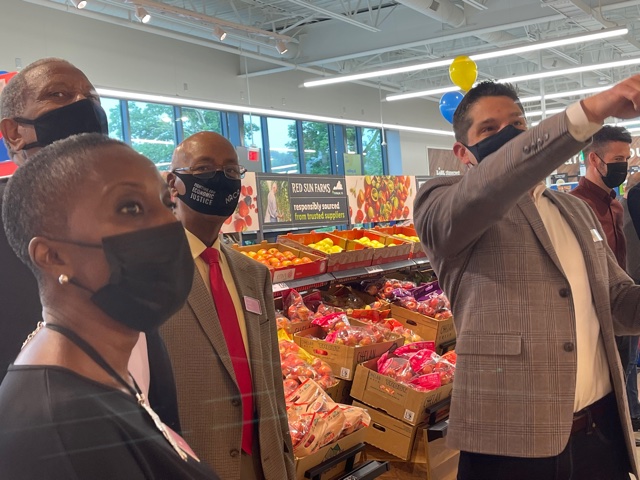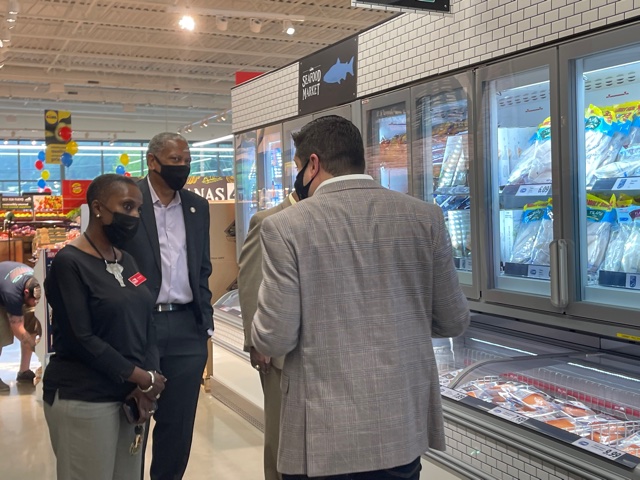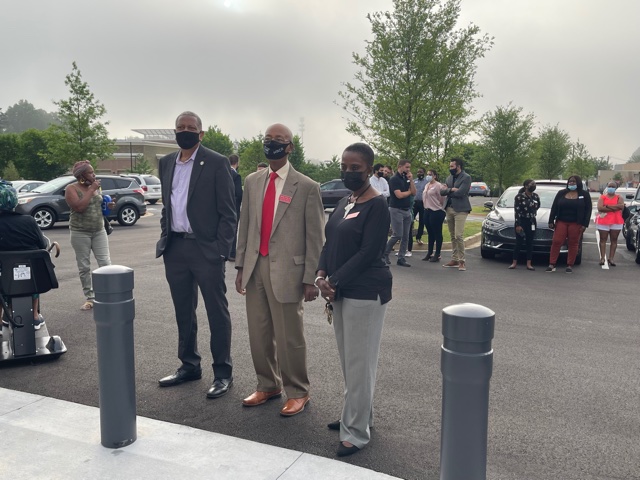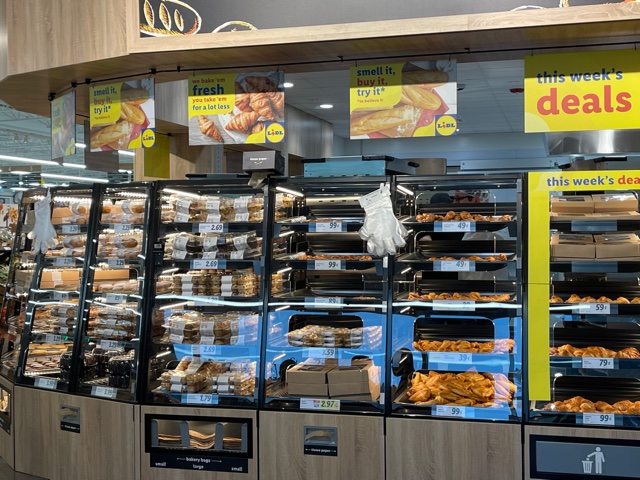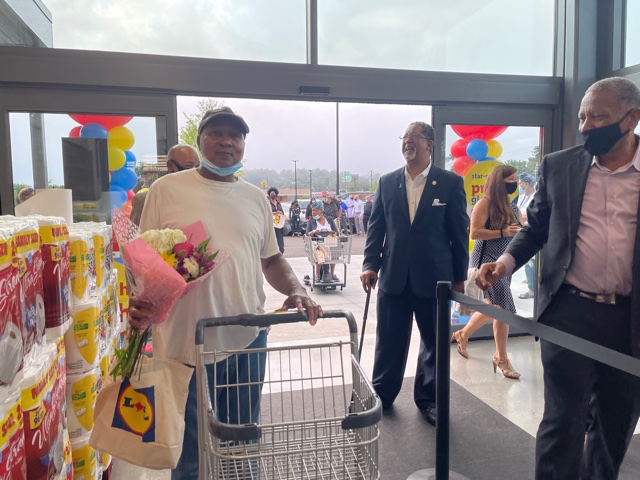 Pictured: Lorenzo Burns, the first customer at the Stonecrest Lidl store grand opening, is ready to shop. Burns was in line at 4:30 a.m. on June 9, 2021.
Photos by Edwina Clanton  
STONECREST, GA—City officials held a ribbon cutting ceremony today (June 9) for the grand opening of the new Lidl grocery store at 6038 Covington Highway.
The first customer, Lorenzo Burns, arrived at 4:30 a.m. and a long line had formed behind him by the time the ribbon cutting ceremony began just before 8 a.m.
Mayor Jason Lary welcomed store officials during the ribbon-cutting ceremony, along with Councilmember Rob Turner, whose District 2 includes the new store. Mayor pro tem George Turner and Council members Tammy Grimes and Jimmy Clanton also attended.
The Stonecrest store is the 14th in the metro-Atlanta area for the German grocery chain.Lidl, which rhymes with "needle," currently operates stores in Dunwoody and North Druid Hills and is building its first intown Atlanta store on Memorial Drive in DeKalb,
In addition to opening the Stonecrest store today, Lidl is opening new stores along the East Coast including Lawrenceville, New Jersey; Columbia, Maryland, and University North Carolina, according to the chain's web site.
Lidl is known for offering a wide range of groceries and produce at discounted prices. The Stonecrest store includes  a bakery, wine and floral sections, seafood market, European specialty items and fresh produce.
The grocery chain employs more than 310,000 people across 11,200 stores, which are located in 32 countries.