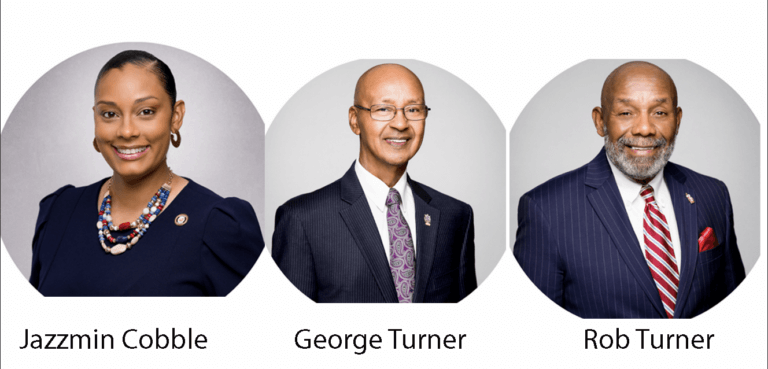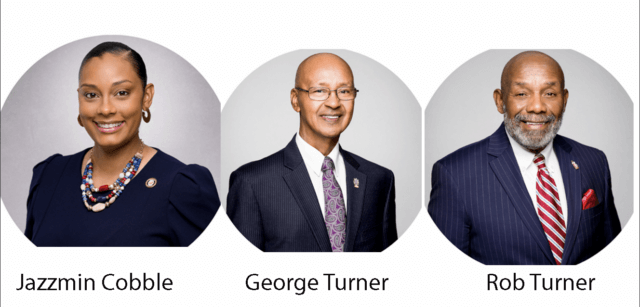 District 2 Councilmember Rob Turner headed for runoff, District 4 Councilmember George Turner scores victory
 STONECREST, GA—Incumbent Jazzmin Cobble dominated the city's 5-way mayoral, capturing a strong lead with early and advance voting and maintained her stronghold throughout election night. Cobble received 66.95 percent (3,748)votes).
Diane Adoma, a former City Council member, was Cobbles' closest challenger, placing second in the contest with 19.24 percent (1,077 votes). Dele Lowman, former chair of DeKalb County Board of Registration & Elections, came in third with 9.36 percent (524 votes), according to unofficial results released Tuesday night.
With her victory, Cobble is poised to serve her first, four-year term as mayor of DeKalb County's largest city with over 61,000 residents. Cobble was first elected as mayor in May 2022 to fill the unexpired term of Jason Lary, who resigned in January 2022. Previously, Cobble had served as Stonecrest's District 3 City Councilmember.
Under the charter, the duties of the office of mayor includes acting as the city's figure head and appointing members to boards and committees. The mayor only votes if a tie occurs among the 5-member City Council—a rarity.
District 2 City Council race
Incumbent Rob Turner appeared headed for a run-off with challenger Terry Frye in the three-way race, unofficial results show. Neither Rob Turner, who received 35.83 percent of the vote, nor Frye, who got 33.10 percent, received the required 50 percent plus 1 to avoid a runoff. Belinda Hull was in third placewith 31.07 percent.
Run-off elections in Georgia will be held on Dec. 5.
District 4 City Council race
Incumbent George Turner defeated Malaika "Wells" Geuka, his only challenger, unofficial results show. George Turner received 55.49 percent of the votes, while "Wells" received 44.51 percent.   
Councilmembers George Turner and Rob Turner, who are not related, have served on the City Council since Stonecrest's first elections were held in March 2017. Stonecrest was the first predominately black municipality to form from the cityhood movement in DeKalb County after voters in the unincorporated area of Southeast DeKalb decided in November 2016 to incorporate as a city.
The city charter limits its mayor and councilmembers to two consecutive four-year terms.