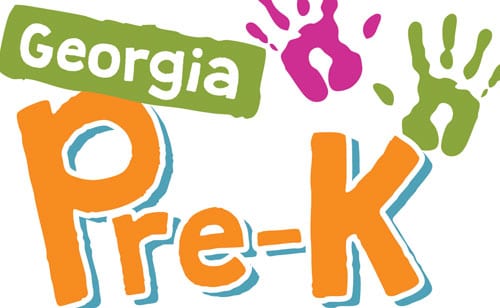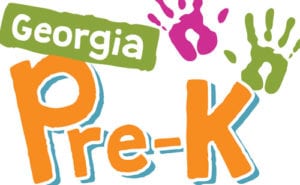 Students in Georgia's Pre-K Program continue to show positive gains through the end of kindergarten across all domains of learning, according to recent research.
A study, commissioned by Bright from the Start: Georgia Department of Early Care and Learning (DECAL), found that children in the state-funded Pre-K program progressed at a greater rate during the time they participated in Georgia's Pre-K Program than would be expected for normal developmental growth.
The study, which included a sample of 1,169 children, is part of a multi-year evaluation by the Frank Porter Graham Child Development Institute at the University of North Carolina-Chapel Hill. The Georgia General Assembly approved the request for the study, which began with the 2013-14 school year. The study will follow students through their third grade year in 2017-18.
Gov. Nathan Deal praised the program and the students' progress.
"I am not at all surprised by the findings of this recent study indicating that the benefits from Georgia's highly ranked Pre-K program are maintained through Kindergarten," said Deal. "Continually building a strong foundation for children's growth and development has been one of my priorities since the day I took office. The foundational skills Georgia's youngest students acquire in Pre-K and Kindergarten put them on track to read at grade level by the third grade, a significant predictor of future academic success."
DECAL Commissioner Amy M. Jacobs concurred.
"These strong findings clearly indicate that Georgia's signature early education program impacts child academic development and validates the important work accomplished by our teachers and assistant teachers every day," said Jacobs. "On average, children's skills in language/literacy, math, self-knowledge, and general knowledge gained during their Pre-K year were sustained through Kindergarten. These findings confirm that Pre-K provides the strong foundation needed for future learning."
Georgia's Pre-K program is available in all 159 counties of the state. Approximately 60 percent of Georgia's 4-year-olds are served by the program.
Bright from the Start: Georgia Department of Early Care and Learning administers Georgia's Pre-K Program, licenses child care centers and home-based child care, administers Georgia's Childcare and Parent Services (CAPS) program, federal nutrition programs, and manages Quality Rated, Georgia's community powered child care rating system.
The full report and an executive summary of the stody can be found at: http://decal.ga.gov/BftS/EvaluationGAPreKProgram.aspx.