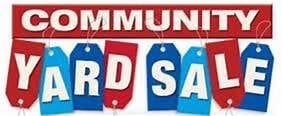 Ready to go treasure hunting. Come on out to the community yard sale on Saturday, Oct. 20, 8 a.m. to 2 p.m., at the Rockdale County Government Annex, 1400 Parker Road, Conyers. Shop for household goods, toys, clothes and other items.
If you would like to be a seller, bring your table, chair and your fee. Pay on the day of the sale.
Date:          Saturday, October 20, 2018
Time:          8 a.m. to 2 p.m.
Fee:             $10 for Rockdale residents
                     $15 Non-County residents
*Set-up starts at 7 a.m.*