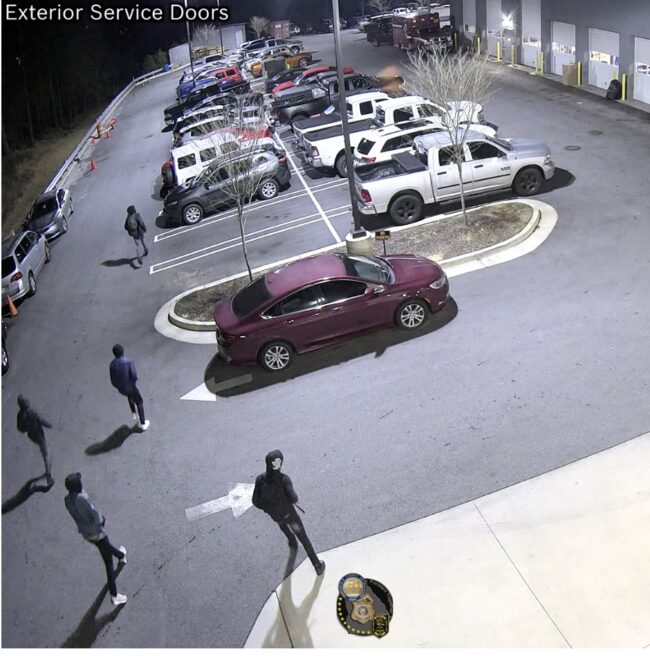 STONECREST, GA– Crime Stoppers is now offering a $10,000 reward for information leading to an arrest in the shooting death of Henry Ashley, 24. The DeKalb County Police Department Homicide/Assault Unit continues to actively investigate and follow leads regarding the Febr. 19 incident.
Investigators believe Ashley, who worked as a security guard at the business located at 8455 Mall Parkway, Stonecrest encountered the suspects at approx. 11 p.m. as he investigated a suspicious person's alert on the property.  Moments after the encounter, the suspects shot him while he was in his marked work vehicle. He was transported to a local hospital, where he later died.
The five suspects fled the scene immediately after the shooting and the public's help is needed to identify them.
Anyone who has information or recognize any of the suspects or the gray vehicle involved in the murder of Mr. Ashley  are urged to call DeKalb homicide detectives with tips at 770-724-7850 or Crime Stoppers at 404-577-TIPS. You can remain anonymous.