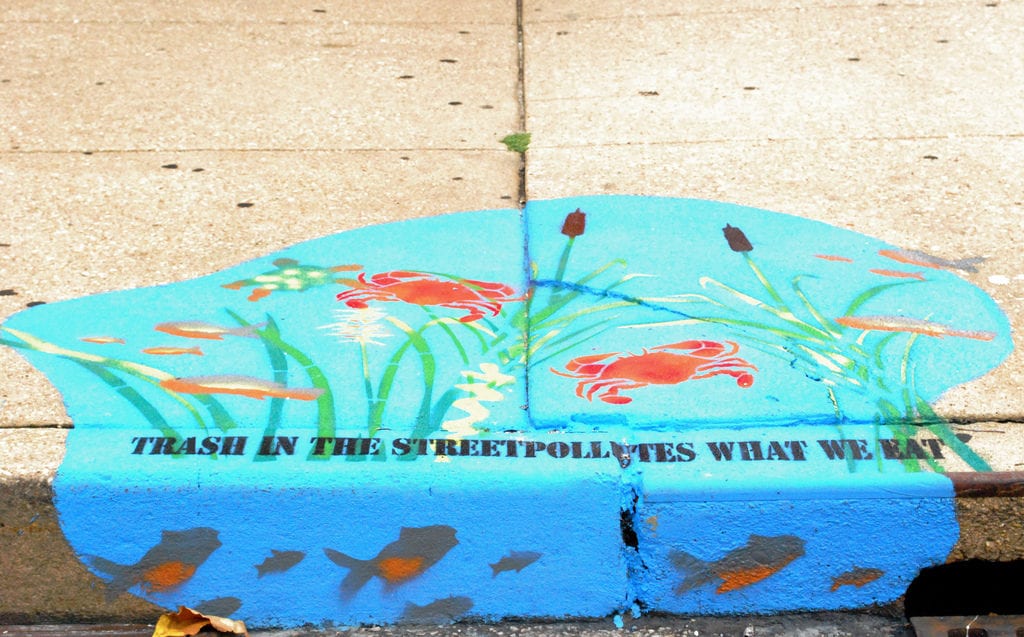 Rockdale County Stormwater Utility is seeking volunteers to participate in the 2017 Storm Drain Stenciling Day on Saturday, Sept. 30, 8 a.m. to1 p.m., at Johnson Park Recreation Center, 1781 Ebenezer Road, Conyers. Registration for the event ends Sept. 22.
The event will educate the public about the significance of stormwater and the serious impact it has on water quality and aquatic life. Community residents will spend the day attaching markers to storm drains with the slogan: "No Dumping. Drains to Stream." as a reminder to think twice before throwing an object down a storm drain.
The Stormwater Utility invites civic and neighborhood groups, businesses, Boy and Girl Scout troops, churches, youth groups, individuals and families to help keep garbage, trash and other debris from entering Rockdale storm drains.
Registration forms to participate in the Stenciling Day are available from the County's Administration and Services Building, 958 Milstead Ave., Conyers, or by emailing RCSWU@rockdalecountyga.gov. The forms may be returned to the County's Administration and Services Building or by emailing gstroop17015@gmail.com .
This is a "rain or shine" event. For more information, call 770-278-7155.