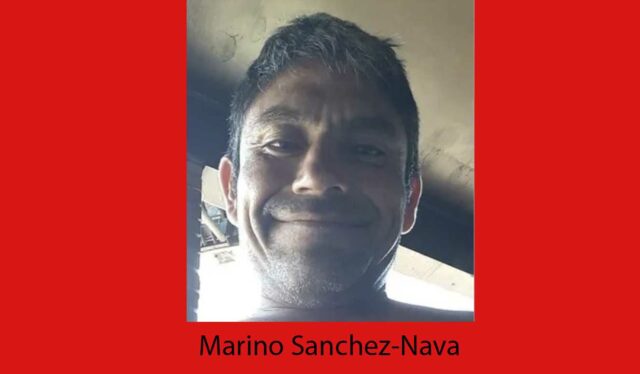 Georgia Insurance and Safety Fire Commissioner John F. King  is seeking the public's help in locating Marino Sanchez-Nava, who is wanted in connection with a Loganville fire.  The fire, which occurred on Nov. 16, moderately damaged a 47-year-old, 1848-square-foot residence located on Highway 20.
"The suspect is being charged with Burglary in the 1st Degree, Arson in the 1st Degree, Criminal Damage to Property in the 1st Degree, and Possession of Tools for Commission of a Crime," said Commissioner King. "At this time, we have been unable to locate Mr. Sanchez-Nava and are asking for help from the community in doing so. Anyone with information about the suspect's whereabouts is invited to call my Fire Investigators Unit at 1-800-282-5804."
Commissioner King's Fire Investigations Unit is assisting the Walton County Fire Department and Sheriff's Office with this investigation. In coordination with the State Fire Investigations Unit, a reward of up to $10,000 is offered by Georgia Arson Control for information that leads to the arrest and conviction of those responsible for arson.