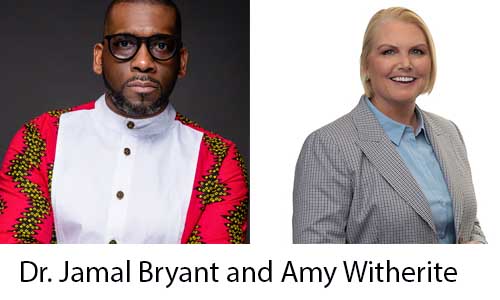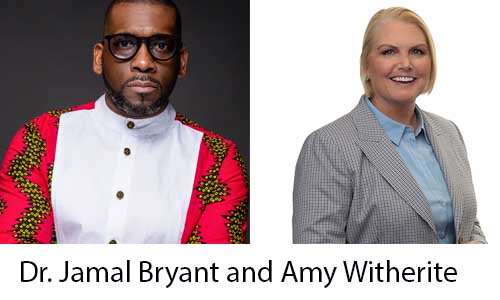 STONECREST, GA— Witherite Law Group, 1-800-TruckWreck, and New Birth Missionary Baptist Church are joining together on Wednesday, Nov. 17, starting at 6 a.m., to provide meal boxes for needy Atlanta-area families this holiday season.  The drive-through event will be held at New Birth's Family Life Center parking lot, 6400 Woodrow Road, Stonecrest.
Big Tigger, famed morning show host on V-103, will also be onsite helping to distribute food and hosting a live remote. 
More than 1,000 Thanksgiving meal boxes, including turkeys, will be provided. The 20-pound boxes will be filled with fresh fruits, vegetables, shelf-stable food items, and other essential items for families financially impacted by the global COVID-19 pandemic.
The Witherite Law Group, 1-800-TruckWreck, and New Birth are committed to helping serve the community. Since the onset of the global COVID-19 pandemic and the economic hardships that resulted, the demand has been even greater.
New Birth's food pantry, known as The King's Table, has provided free food to more than 837,000 people to date, including $3 million in food, supplies, essential medical supplies, and household items. People have been known to drive in from as far as an hour away to have a meal on the table for their families.
"The COVID-19 pandemic was marked not only a global health crisis but also a financial one that has increased food insecurities across the nation and around the world," said New Birth Senior Pastor Jamal Harrison Bryant. "We are thrilled to partner with Witherite Law Group and V-103 to give 1,000 families something to truly be thankful for this holiday season."  
Amy Witherite, founder of Witherite Law Group and 1-800-TruckWreck, said the law firm is committed to serving the community.
"We want to provide hope and opportunities for a better future in the communities we serve," said Witherite. "People are facing real challenges and hardships. It's important for us to do our part to help people and make their lives a little bit better."
The Thanksgiving meal giveaway is open to the public. Registration is not required. Thanksgiving turkeys and meal boxes will be provided on a first-come, first-served basis.
In addition to the Thanksgiving meal giveaway, Witherite Law Group and 1-800-TruckWreck will also be giving away two hundred $107 grocery gift cards on Tuesday, November 16th at two different Wayfield Food locations, a locally owned Atlanta grocery store. Announcements on the specific locations will be broadcast on HOT 107.9 at 7 a.m. and MAJIC 107.5 at 12 p.m. This will happen in time to help local families as they prepare for the holidays.