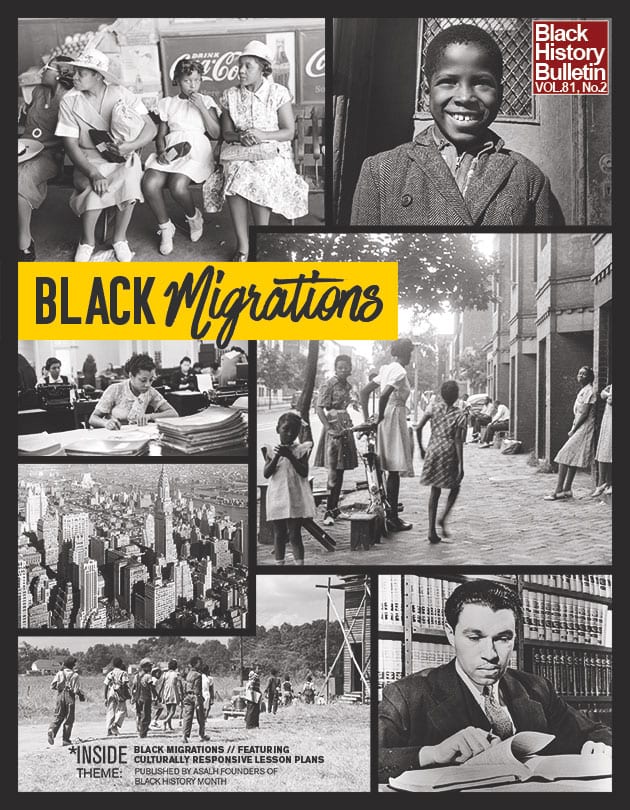 The Association for the Study of African American Life and History (ASALH) has announced that the Black History Month theme for 2019 is "Black Migrations."  
ASALH selected the theme to educate the public about the movement of people of African descent to new destinations as it recognizes the 400th Commemoration of Africans who arrived in the first permanent English Colony in North America in August 1619.
Beginning in the early decades of the twentieth century, African American migration patterns included relocation from the South to the Northeast, Midwest, and West.
The migrations gave rise to social changes including the emergence of both black industrial workers and black entrepreneurs; a variety of urban churches; new music forms such ragtime, blues, and jazz; and the birth of visual and literary arts in New York, Washington, D.C., Chicago, and Paris in the 1910s and 1920s. The theme Black Migrations also explores the century's later decades including civil rights and protest activism; electoral politics; and mass incarceration.