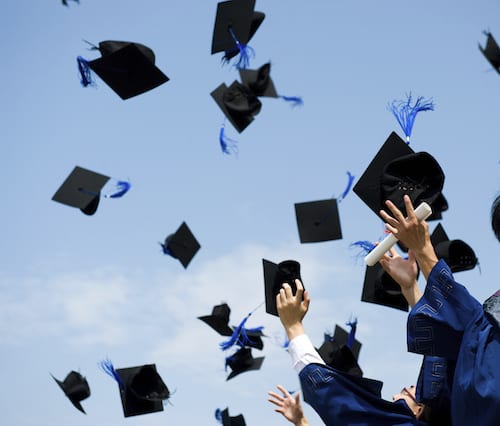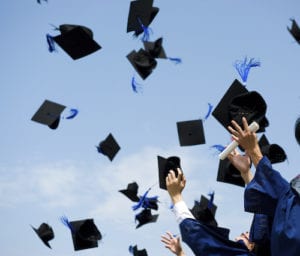 The Georgia Department of Education released the four-year graduation rate for 2016 showing an increase to 79.2%, up slightly from 78.7%. The Rockdale County Public Schools graduated four out of every five students this year (82.1 percent), officials said.
"Last year, we had a significant increase in our graduation rate which held steady above the state this year," said Rockdale Superintendent Richard Autry. "While we want all of our students to graduate in four years, we recognize that many of our students need some additional time, such as summer school, an extra semester, or even extra year or more to earn their diploma. Our five-year graduation rate, which is also calculated into the state accountability measurement, has risen to 87.5%. Our ultimate goal is that 100% of our students graduate and earn a diploma as a means for expanding their opportunities into higher education and/or the workforce."
"I appreciate the work of our administrators, faculty and staff to keep students focused and on track for graduation. This is a Pre-K through 12th grade accomplishment in which every staff member in this district contributed and of which they should be proud," Autry said.
According to the Georgia Department of Education, the four-year adjusted cohort graduation rate defines the cohort based on when a student first becomes a freshman. The rate is calculated using the number of students who graduate within four years and includes adjustments for student transfers.
"The 2016 graduation rate shows our schools continue to make progress by offering students an education that is relevant, keeping more students in school and on a path to a better quality of life," State School Superintendent Richard Woods said. "As part of VISION 2020, we have a goal of exceeding the national average graduation rate by the year 2020, ensuring that more students will receive a meaningful high school diploma that prepares them for a successful and productive future."
RCPS Four-Year Graduation Rate at-a-glance
| | | |
| --- | --- | --- |
| | 2016 Grad Rate | 2015 Grad Rate |
| Heritage High School | 81.5 | 84.5 |
| Rockdale County High School | 85.1 | 87.1 |
| Salem High School | 84.6 | 86.2 |
| Rockdale County Public Schools (district) | 82.1 | 83.3 |
| State of Georgia | 79.2 | 78.7 |
RCPS Five-Year Graduation Rate at-a-glance
| | | |
| --- | --- | --- |
| | 2016 Grad Rate | 2015 Grad Rate |
| Heritage High School | 86.7 | 82.5 |
| Rockdale County High School | 91 | 82.3 |
| Salem High School | 86.5 | 84.4 |
| Rockdale County Public Schools (district) | 87.5 | 82.4 |