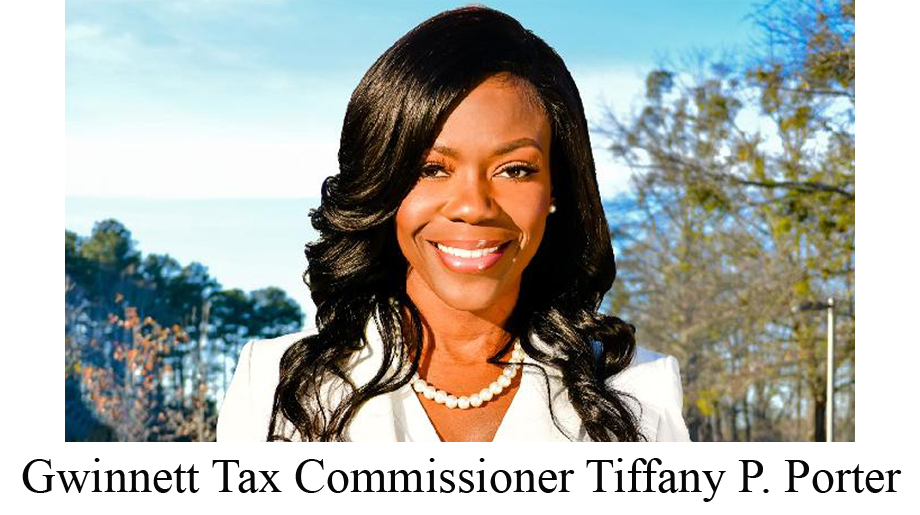 GWINNETT COUNTY, GA–Gwinnett County will offer new tag office hours that will standardize the schedule for all locations. Saturday hours will no longer be offered.
As of Jan. 3, all tag offices will be open from 8:30 a.m. to 5:30 p.m. weekdays, with Wednesdays extended to 6 p.m.
"As promised, I extended tag office hours to accommodate later visits," said Gwinett County Tax Commissioner Tiffany P. Porter. "However, I saw that there was a greater need for more accommodation from 8:30-5:30 weekdays. I'm also expanding the window for appointments from 9:30 to 4:30. Appointments are optional, but making one lets people skip the line."
Residents are reminded that they can skip the trip entirely by conducting business online, or, if an in-person visit is required, they can skip the wait by making an optional appointment in advance – see GwinnettTaxCommissioner.com for details and links. Walk-ins are always welcome.
The Customer Service Center, Dealer, Mail & Fleet Division, and the Main Office at the Gwinnett Justice and Administration Center will continue to operate 8 a.m. to 5 p.m. weekdays.
Customers should note the following closures to observe upcoming holidays:
Thanksgiving: Closed Nov. 25-27
Christmas: Closed Dec. 23-25
New Year's: Closed Dec. 31-Jan. 1
During the holiday weeks, the Lawrenceville office will be open Mondays and closed Saturdays.
For assistance, contact the Tax Commissioner's Office: