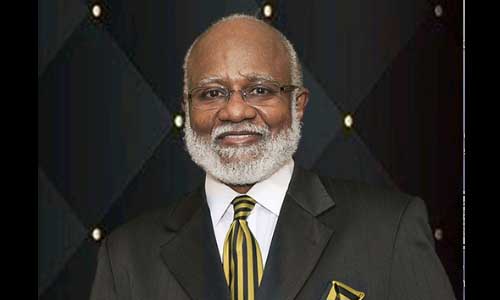 Bishop William "Papa" Sheals, senior pastor of Hopewell Baptist Church in Norcross, is recovering from undergoing heart surgery today(May 20) at Emory St. Joseph's Hospital in Atlanta, a top official of the church said this evening.
"Pastor Sheals is out of surgery. Everything went well. Thanks for your prayers," Sheals' personal assistant, Big John, text at 6:51 p.m.
Sheals underwent surgery for heart artery blockage.
Hundreds of people have reached out online to offer prayers for him.
Hopewell Baptist, which has 17,000 members, celebrated Sheals' 40th pastoral anniversary this month with a parade. The church had planned a gala but had to cancel the event due to shutdowns across the state due to the COVID-19 pandemic.
Here is a look at the televised coverage of the parade, which was held at the church's Gwinnett County campus: