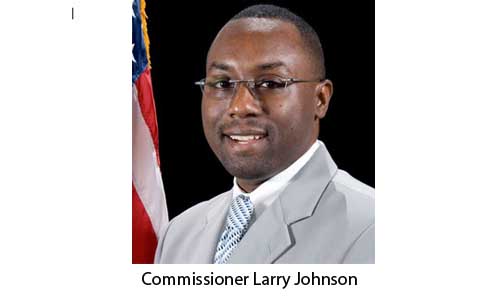 DECATUR, GA—DeKalb County Commissioner Larry Johnson and Center Helping Obesity in Children End Successfully (C.H.O.I.C.E.S.) will host "Let's Move DeKalb!" to help families sustain and get healthy and fit. The event will take place Saturday, Sept. 18, at 10 a.m.
Normally, the annual event is held indoors, but due to the pandemic, the event will be held outdoors for the second year at The Gallery at South DeKalb Mall, 2801 Candler Road, Decatur.
This year marks the 11th year for the Let's Move! DeKalb! Keeping Our Families Fit and Healthy event, which is free and open to the public.  Registration is still open and available at www.healthykidsdekalb.eventbrite.com.
"We never imagined we would be 1½ years later dealing with COVID-19, but we cannot stop serving our community even during a pandemic," Commissioner Johnson said. "We must ensure our families have what they need now more than ever!"
The attendees will receive produce, pantry items, healthy snacks and swag bags filled with school supplies, along with fun fitness items for children.
For more information, please contact Commissioner Larry Johnson's office at 404-371-2425 or visit www.commissionerlarryjohnson.com.