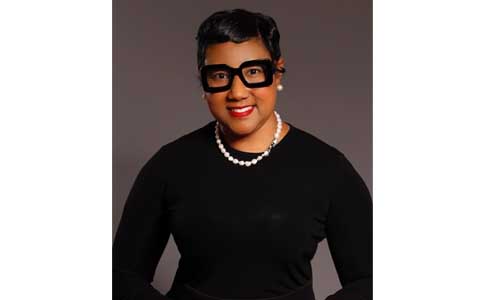 ATLANTA—DeKalb County Commissioner Lorraine Cochran-Johnson is partnering with The Great American Franchise Expo Atlanta to support her efforts in increasing business ownership in DeKalb County.
On Saturday and Sunday, May 14-15, at the Cobb Galleria, DeKalb residents can gain valuable information on opportunities from some of the area's top franchises, including national and emerging businesses and chains.
DeKalb County attendees are encouraged to visit the District 7 booth on Saturday, May 14, 10:30 a.m. to 2 p.m., to receive resources and literature from local lending and service partners.
"This is my third year partnering with the Great American Franchise Expo," said Cochran-Johnson. "I could not have imagined a better partner in my efforts to provide economic wealth and franchise opportunities to DeKalb residents."
During the two-day franchise expo, District 7 residents will have the opportunity to meet with specialists to gain insight on franchise ownership. Additionally, various seminars will be available including a panel on African American Entrepreneurship in which Commissioner Cochran-Johnson will participate in a roundtable discussion with the following:
Stanley Aughtry Jr., American actor and entrepreneur
JC Canty, international franchise sales executive for Critter Control
J.R. McNair, entrepreneur and author
Other seminar topics include:
"How to Franchise Your Restaurant"
"How to Franchise Your Business"
"Funding Options For Your Franchise"
"Is Franchising Right For Me? Fireside Chat"
"Franchising 101"
"How to Use Franchises as a Career or Diversification Strategy"
The expo will offer an investment opportunity for everyone and many companies are able to give discounts to active duty military, veterans and first responders.
In September 2021, Commissioner Cochran-Johnson hosted the 2nd Annual DeKalb County Business Owner Summit to share the changing dynamics of DeKalb County and the implications those changes have had on local businesses. DeKalb County residents are encouraged to attend the view business summit and couple that knowledge with information gleaned at the Great American Franchise Expo Atlanta.
To view the 2nd Annual DeKalb County Business Owner Summit, click here.
"The key to solving the lack of restaurants and service businesses in certain parts of DeKalb is through increasing small business ownership," said Commissioner Cochran-Johnson. "The Great American Franchise Expo Atlanta is a national leader and DeKalb residents will benefit greatly from the experience and ability to connect with opportunities to own their own businesses."
DeKalb County residents will enjoy free admission, but registration is encouraged as participants will be provided ongoing resources to aid in their business acquisition.
To RSVP, visit www.franexpousa.com/LCJ. Be sure to scroll down below the "Register" button for the contact form.