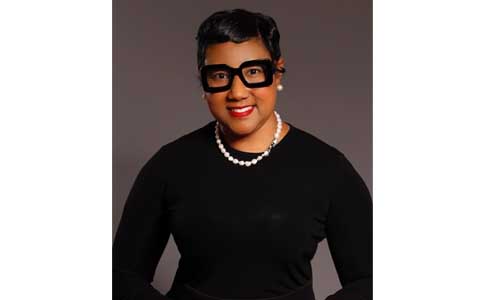 DeKalb County District 7 Commissioner Lorraine Cochran-Johnson is co-sponsoring a rally and a canvassing event this weekend to reach teens and parents who may need support, resources and ongoing mentorship, and to encourage local residents and businesses to get involved in reducing crime and violence.
The Stop The Madness Rally, in partnership with the Rockbridge Coalition, will take place Saturday, April 30, 9 to 11 a.m., at the intersection of Redan Road and S. Hairston Road, where two homicides occurred days apart last December at the local BP and Chevron gas stations.
"In 2021, DeKalb County hit a homicide record for the second year in a row," said Commissioner Cochran-Johnson. "Our law enforcement professionals are doing everything they can to address this issue, but I believe the key to solving what we face lies with us as a community. We must provide direct intervention to vulnerable youth through ongoing mentorship, counseling, services, and economic opportunities. A lot of what I see is a growing divide between class and race that is a difficult conversation for many people to discuss, but it is time we understand we either succeed as a unit or fail divided. The violence we see must stop and I am bringing together as many groups as possible to address the root-case of violence, because incarceration is not serving as a deterrent."
The Stop The Madness Rally will consist of opening remarks and a call to action, as well as prayer and a march. Slated to speak are the following representatives:
Commissioner Lorraine Cochran-Johnson, DeKalb County District 7
Lance Hammonds, Rockbridge Coalition
Roderick Frierson, Hidden Hills Civic Association
Edwina Clanton, NAACP DeKalb
Pastor Lee May, DeKalb County Pastors Alliance
Representatives of the DeKalb County Police & Sheriff Departments
Other key partners of the Stop The Madness Rally include NAACP DeKalb County, The Hidden Hills Civic Association and the DeKalb Pastors Alliance.
"Area small businesses like convenience stores, gas stations, vape shops and smaller strip centers in Central and South DeKalb County have been the site of loitering, excessive littering and drug activity for many years," said Lance Hammonds. "These activities often lead to violent crime and loss of lives. It's got to stop."
To assist in the collective effort, Commissioner Cochran-Johnson and the Rockbridge Coalition have created the Certified Safe Business Program (CSBP) and D7 Code Compliance Posse (CCP) which will enlist businesses to commit to providing safe, clean environments for their customers.
In addition, Commissioner Cochran-Johnson introduced an ordinance to the DeKalb County Board of Commissioners on Feb. 22 that would require convenience stores and high-risk businesses to own and operate a video surveillance system with no less than one camera dedicated to each register and/or checkout stand, as well as each entrance and exit to all structures located on the store's property.
"The recent homicides at local gas stations are a key indicator that more can be done to deter the criminal element," said Commissioner Cochran-Johnson. "The DeKalb County Police Department has enacted a plan to address this issue through measures such as increased patrols and assigning additional detectives. It is my hope that footage from the video surveillance systems will be a valuable tool to aid them and discourage crime in the future."
Following the rally on April 30, the Community Youth Canvassing event, in partnership with The Black Man Lab, will take place at 2:30 p.m. Participants are asked to meet at t
he City School of Decatur, 125 Electric Ave., Decatur.
Consisting of a coalition of Black male-focused civic organizations, including The Black Man Lab, 100 Black Men of DeKalb County, Kappa Alpha Alpha Chapter of Omega Psi Phi Fraternity, Inc. and many others, event participants will canvas neighborhoods in Decatur and South DeKalb to share solutions and to combat the increase in community violence. Volunteers will go door-to-door to speak with residents and youth and will share programs and initiatives to help young people discover and engage in healthy life choices.
"We must carry solutions to those who are in need," said Attorney Mawuli Davis, a DeKalb resident and chairman of The Black Man Lab. "We have sphere-headed these efforts in communities across Metro Atlanta and we are making a difference. Young men need role models and life skills regarding conflict resolution, community and manhood. Our youth simply need guidance and we will not sit idly by as we see young black men being the center of violent crimes as both perpetrators and victims. We love them too much."
Participation in the Stop The Madness Rally and the Community Youth Canvassing event is free and open to all DeKalb residents. Interested individuals should register by emailing amslocum@dekalbcountyga.gov. To learn more about The Black Man Lab visit http://blackmanlab.org.