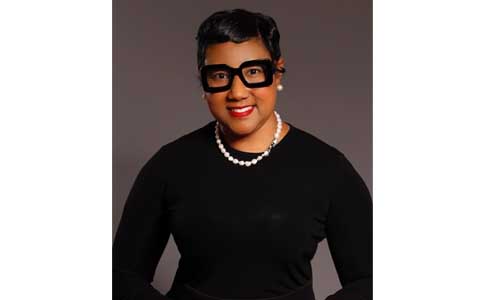 DECATUR, GA.—DeKalb County Commissioner Lorraine Cochran-Johnson is encouraging all elected officials, civic leaders, clergy and community members to join Pastor Quincy Lavelle Carswell II for The National Night of Prayer in DeKalb County.
on Thursday, May 5, at 7 p.m., at The Covenant Church, 1700 Corey Boulevard Decatur, GA. The National Night of Prayer will bring together elected officials in solidarity and fellowship as they seek God's divine wisdom.
"The church plays a direct role in cultivating healthy communities," said Pastor Carswell II, lead pastor of The Covenant Church. "The church has been at the core of community development and meeting the needs of the community since its inception. As we face critical times of increasing youth violence and a global pandemic, The National Night of Prayer is important."
The evening will feature a diverse group of DeKalb County ministers including Dr. William Flippin, Sr. of The Greater Piney Grove Baptist Church, who will unite to address national issues and topics through prayer. Worship will be provided by the DeKalb Pastor's Christian Alliance Mega Chorus.
Across the United States, countless churches will participate in The National Night of Prayer from 9 p.m. to 1 a.m. spanning four time zones to unite the entire nation in prayer.
Organizers said the event is critical as attacks against life, the family, the church, and America itself continue to create chaos, cause confusion, and threaten peace everywhere.
"I want to encourage everyone to attend The National Night of Prayer because it brings people together spiritually to seek God in their actions." said Commissioner Cochran-Johnson. "I believe prayer is essential to those who believe in Christ, because often one must look internally when creating policy and seeking answers to the issues we face. We must care more about people than politics and place God at the center of our policies and actions. It is time we all recommit to service."