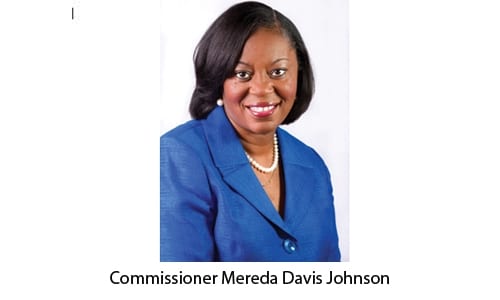 Twenty-four artists from around the world want to create an artistic piece to honor the life and legacy of the late Congressman John Robert Lewis.
Commissioner Mereda Davis Johnson provided updates on the John Lewis Commemorative Tribute Project last week.
In December 2020, DeKalb County's Purchasing Department issued a request for vendor qualifications for artists interested participating in the Lewis Commemorative Project. The task force selection committee will review the 24 submissions and announce its selection.
"The task force has launched its website and is now accepting donations for this monumental project honoring Congressman Lewis," Commissioner Davis Johnson said.
Members of the public who wish to support the commemorative project honoring Congressman Lewis can visit www.johnlewistribute.com to make their tax-deductible contribution.
Michael Collins, a senior advisor to Vice President Kamala Harris and Congressman  Lewis' former chief of staff, joined the task force as an advisor in March.
"After serving Congressman John Lewis as his chief of staff for over 20 years, it is now an honor to advise the Commemorative Task Force on the most fitting way to honor his legacy," Collins said.
For more information on this historic project, visit www.johnlewistribute.com and on all major social media platforms @johnlewistribute.