DEKALB COUNTY, GA—DeKalb County Commissioner Larry Johnson continues to be honored as a trailblazer and committed public servant.
It was announced on today, Oct. 24, that Johnson, in his role as immediate past president of the National Association of Counties (NACo), was recognized by his local government counterparts from the UK and Australia for his leadership role in the American Rescue Plan's implementation and NACo's THRIVE initiative.
Johnson was the only U.S. local leader selected by the Local Government Information Unit, a nonprofit, nonpartisan association, to be featured in its Global Local Showcase. The award recognizes local government leaders who have worked tirelessly over the last year to improve residents' quality of life, pursue innovative programs, and bridge diverse opinions within communities.
"I am grateful and honored to receive this international recognition," said Johnson. "Local governments from around the world can learn from one another. I'm humbled to be part of a global community that can inspire positive change at the local level."
This month, Johnson celebrated 20 years as an elected official. During the banquet, which was held by the Friends of Larry Johnson on Oct. 15, DeKalb CEO Michael Thurmond called Johnson the "hardest-working man in DeKalb County" in a video clip highlighting Johnson's leadership spanning over two decades.  The celebration was held at Sycamore Chapel in Decatur.
Johnson was lauded for several initiatives including sidewalk improvements in his District 3; community health and wellness seminars; his efforts to provide more resources and programs for senior citizens and students throughout DeKalb; his push for Christmas gifts to support  needy families through his annual Tree of Love; hosting the "Heart of South DeKalb" festival showcasing businesses and others; and this year, he brought free summer concert series to DeKalb's newly-opened Rainbow Amphitheater in Decatur.
Nettie Jackson, a long-time supporter of Johnson, praised Johnson for continually educating citizens and providing them with the means for them to have a more healthy lifestyle. She said Johnson's push for sidewalks, traffic lights and park improvements are examples of his commitment to live more healthy lifestyles.
"He has done a good job of systematically and strategically educating citizens on how government works, where to go for help, what resources are available and how to access those resources," said Jackson. "He pushed for more sidewalks and traffic signals not only to improve pedestrian safety but to create more environments so that people can walk. Walking—exercising—is a way to help avoid high blood pressure, stroke, cardiovascular disease and other diseases that disproportionately impact our communities. Commissioner Johnson adopted Michelle Obama's Let's Move! campaign in DeKalb because he realized the importance of health equity."
At the celebration, each attendee received "The Book of LJ 20 Quotes" authored by  Commissioner Johnson and a special candle that were curated  by his daughter, Tiara Larae Johnson. (Dream Coach | Www.tiaralaraejohnson.com).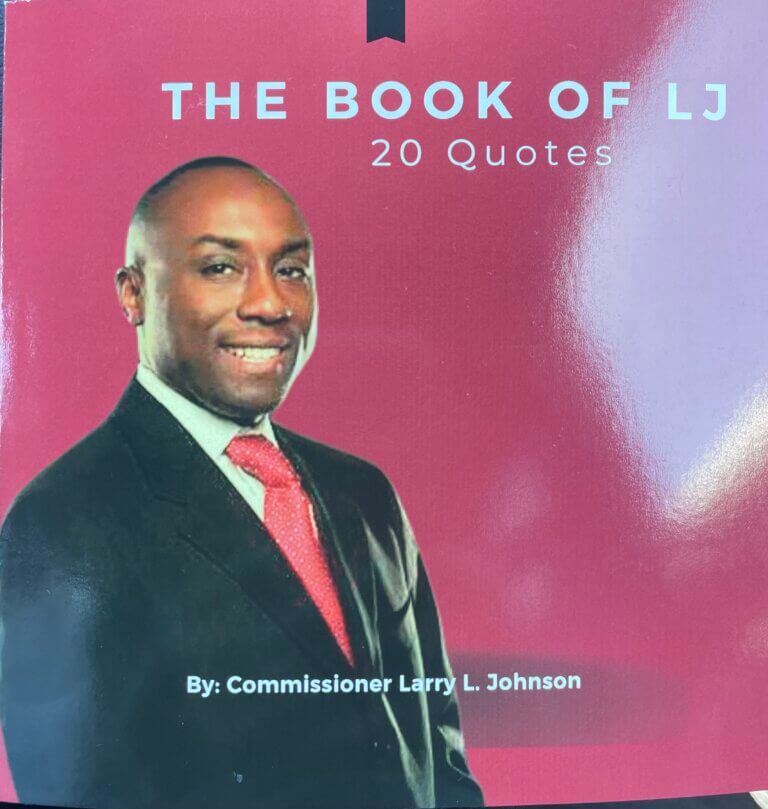 Click here to view DCTV's video highlighting Commissioner Larry Johnson's service spanning 20 years: https://spaces.hightail.com/receive/uzaijk3US3 
Click here to view the video that was presented during the Local Government Information Unit's awards ceremony in Bath, England. 
Larry Johnson 20 years