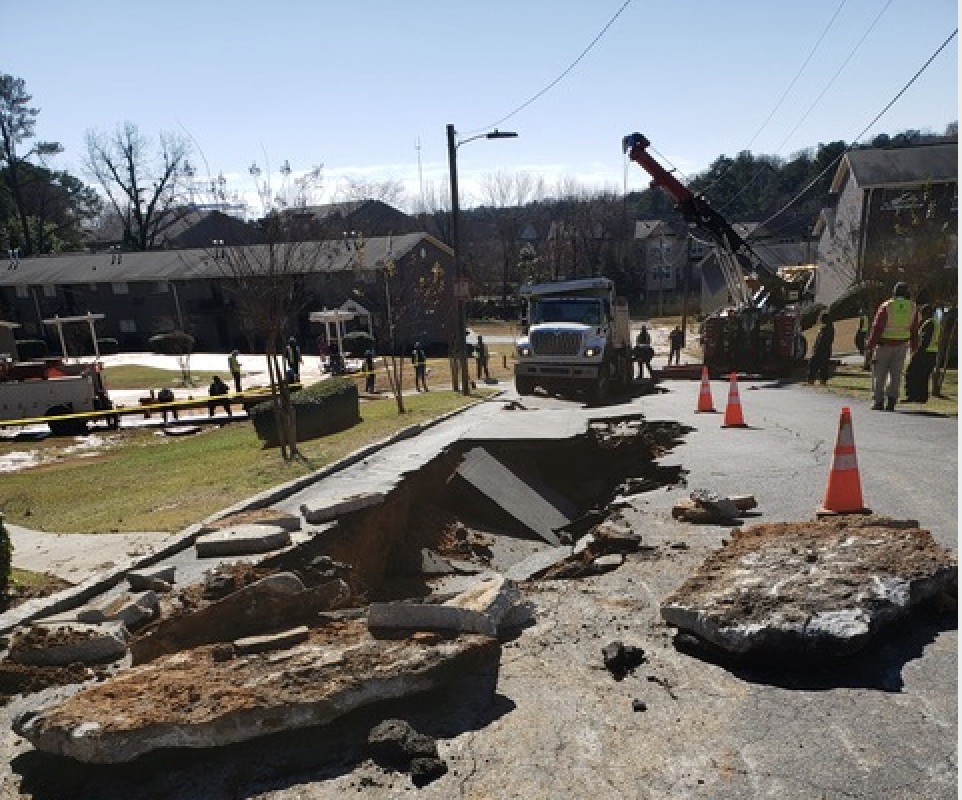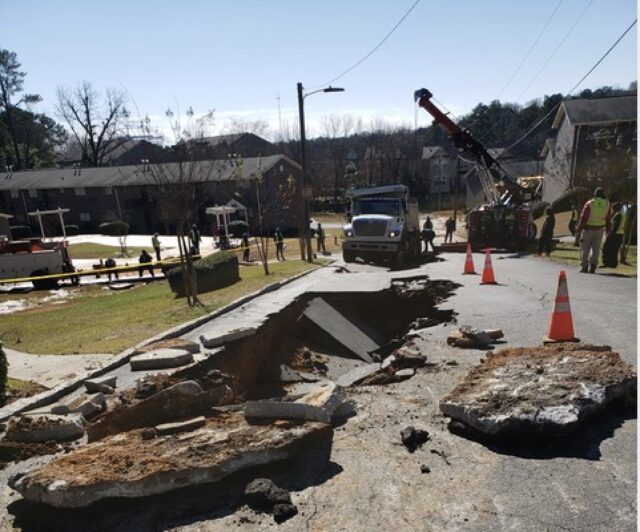 ATLANTA—Some customers are without service due to a water main break at Twin Keys Apartment Homes on Briarwood Road in Atlanta. DeKalb County Department of Watershed Management crews are at the complex at 1457 Briarwood Road Northeast assessing the break to make repairs.Traffic into the complex is blocked because the only street in and out has collapsed.
Earlier today, part of the road collapsed under weight of a DeKalb County dump truck. The truck has been removed with the aid of a crane.
Bottled water is being provided to the residents and DeKalb County Fire Rescue is on the scene.
For more information, contact the DeKalb County Watershed Department at 770-270-6243.