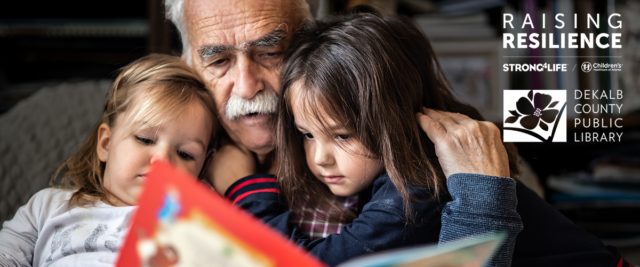 DECATUR, GA—DeKalb County Public Library and Children's Healthcare of Atlanta Strong4Life have collaborated to put together resources and tools for building resilience in children.The partnership is the first of its kind between Children's and the DeKalb County Public Library.
The Raising Resilience initiative aims to provide parents and caregivers with the tools they need to proactively teach kids how to cope with challenges, manage stress and ultimately make healthy decisions throughout their lives. All kids are born with the capacity to become resilient – the ability to handle life's ups and downs, but they need help along the way.
DCPL will help raise resilience through a reading list of books about resilience curated by Youth Services librarians. There are separate lists for each age group, from infants to high school students. All books and materials will be available on Friday, April 15, at all library branches.
Strong4Life is a team of Children's doctors, therapists, nurses, registered dietitians and other wellness experts who are ready to help busy families raise healthy, safe, resilient kids. To learn more about the Raising Resilience initiative, and to find the full reading book list, visit www.strong4life.com/read.