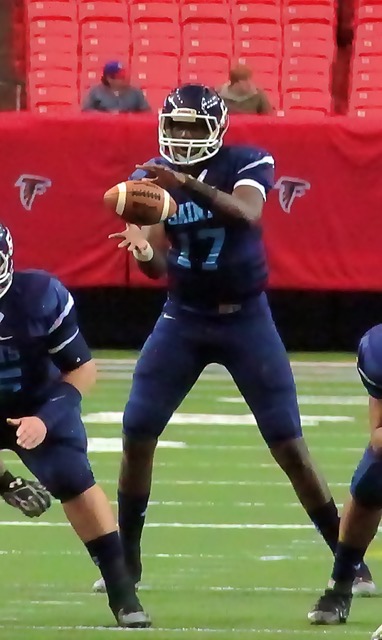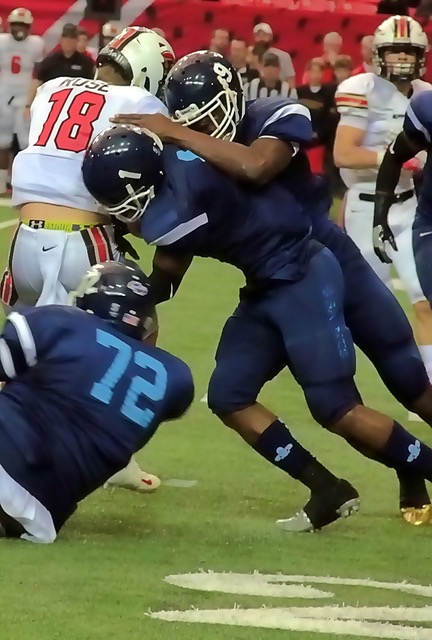 By Mark Brock
DCSD Athletics Specialist
DEKALB COUNTY, GA– Five of the 30 Georgia NFL draftees for 2022 hailed from three DeKalb County Schools football programs including Cedar Grove (3), Towers (1) and McNair (1).
Towers graduate Devonte Wyatt (6-3, 315) was the first from DeKalb taken as the Green Bay Packers tapped the Georgia defensive tackle with the 28th pick of the first round on Thursday. Wyatt became the seventh former DCSD player to be a first-round pick. He is just the third Towers alum to be drafting joining Da'Norris Searcy (2011, Buffalo, 4th round) and Jimmy Poulus (1974, St. Louis, 14th round).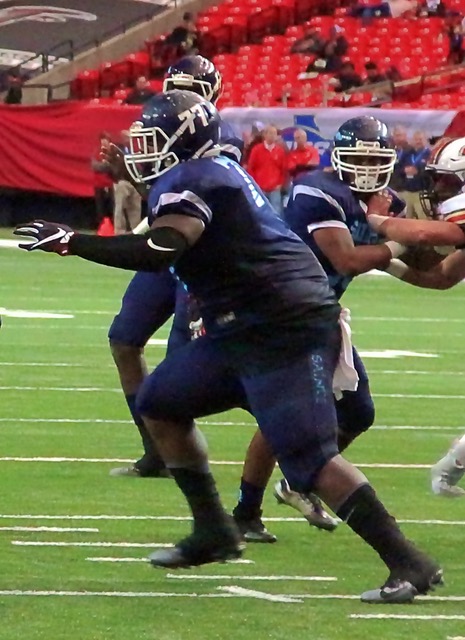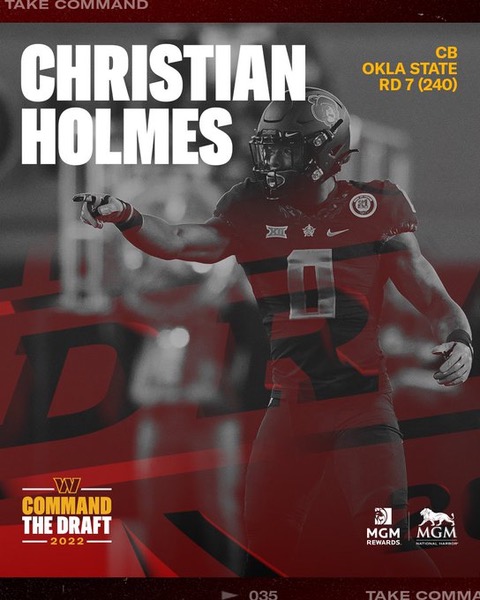 Wyatt played a big part on the Georgia Bulldogs historic defense as a defensive tackle in the 2022 College Football Playoff Championship game won by the Bulldogs. He was also named to the Coaches' All-SEC First Team for the 2021 season.
As a senior at Towers, Wyatt led the county in sacks with 16 along with 25 tackles for a loss and five fumble recoveries in totaling 86 tackles on the season.
Cedar Grove had the next three players picked from DeKalb all of whom played on the Saints 2016 state championship team, the first for the school. MaxPreps reported the Saints as having the most draftees from one high school (3) in the 2022 NFL Draft.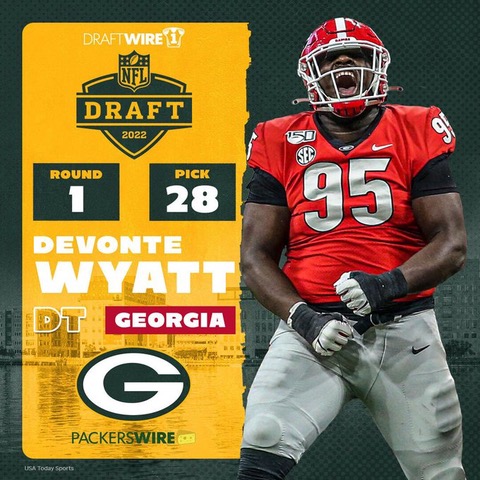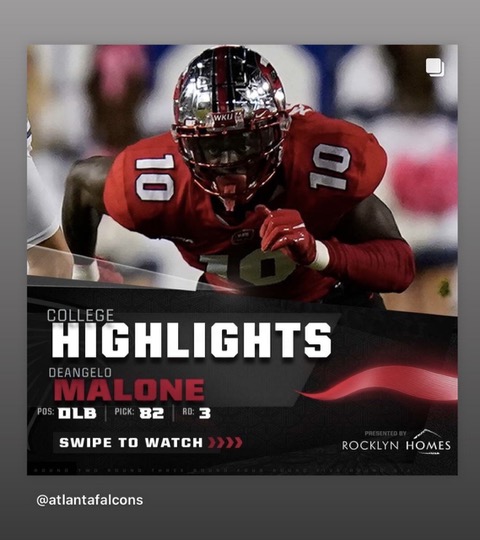 Former Saints state championship quarterback Jelani Woods (6-7, 265) was drafted out of the University of Virginia as a tight end in the third round (73rd) by the Indianapolis Colts.
Woods was converted to a tight end after signing with Oklahoma State in 2017 and was a graduate transfer to Virginia where he was named All-ACC in 2021.
As a senior at Cedar Grove, he led the Saints to the school's first state championship as Cedar Grove defeated Greater Atlanta Christian 30-19. Woods threw for 2,445 yards and 28 touchdowns, ran for 14 more. He had a pair of touchdown passes in the state title game.
The next Saint taken in the draft was Western Kentucky outside linebacker/defensive end DeAngelo Malone (6-4, 240) as the hometown Atlanta Falcons picked the DeKalb product in the third round (82). Malone was a two-time Conference USA Defensive Player of the Year and All-CUSA First Team selection.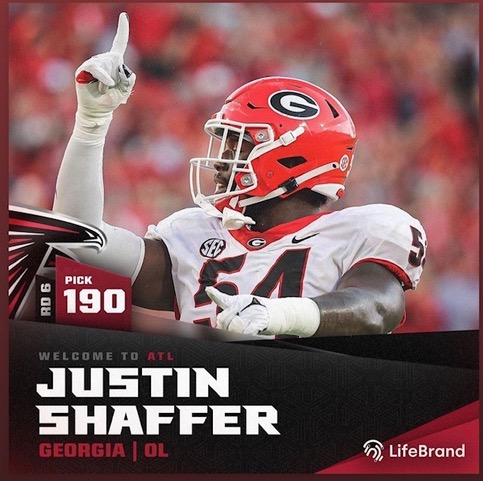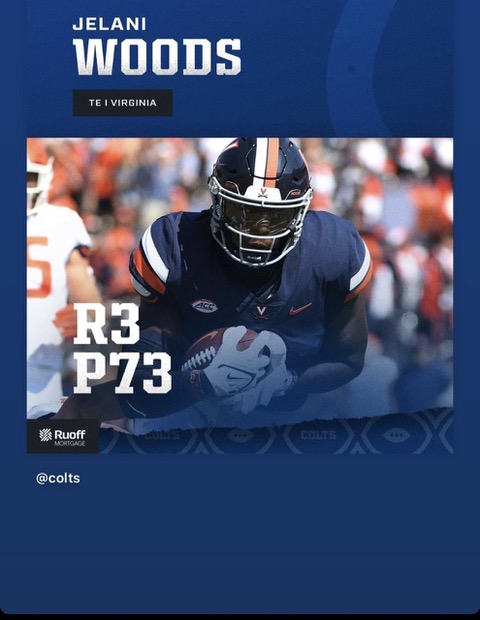 As a senior on that 2016 state title team, Malone had 111 tackles, 13.5 sacks and 37 tackles for a loss. He also teamed up with teammate Gerry Vaughn to stop GAC on a fourth goal as they tackled a Spartans running back for a four-yard loss. Malone's 37 tackles for a loss in 2016 led DeKalb County.
The third Saint taken was Georgia offensive guard Justin Shaffer (6-4, 330) by the Atlanta Falcons in the sixth round (190). Shaffer was a key lineman for Georgia in the Bulldogs' run to the National Title this past fall.
Shaffer was big in leading the Saints offensive in their run to the 2016 title as he blocked for an offense that gained over 6,000 yards of total offense on the season. He also played both ways for Cedar Grove collecting 42 tackles, 3 sacks and 14 tackles for loss as a defensive tackle.
The three Saints join Marcus McNeill (San Diego, 2nd round, 2006) and Bob Harris (St. Louis, 8th round, 1983) to make five Saints total taken in the NFL.
Oklahoma State cornerback Christian Holmes (6-1) was chosen by the Washington Commanders in the seventh round (240) giving McNair its third NFL draftee. He joined Robert Mathis (Indianapolis, 5th round, 2003) and Muhammad Shamsid-Deen (Seattle, 8th round, 1992).
Holmes recorded a total of 58 tackles, 10 passes defended and one interception in his two seasons at Oklahoma after transferring from Missouri where he signed in 2016.
As a senior at McNair, Holmes finished the year with 54 tackles and six interceptions for the Mustangs on the defensive side of the football. He had 362 yards receiving and a pair of touchdowns on 23 receptions (15.7 yards/catch) as one of the Top 15 receivers in DeKalb that season.
The five DeKalb draftees set a record for the district breaking the 2000 mark of four draftees.
DRAFTEE                   HIGH SCHOOL (YR)  COLLEGE              POS.       NFL TEAM     DRAFT RD (PICK)
Devonte Wyatt            Towers (2017)                  Georgia                      DL          Green Bay        RD 1 (28)
Jelani Woods                Cedar Grove (2017)        Virginia                      TE           Indianapolis      RD 3 (73)
DeAngelo Malone       Cedar Grove (2017)        Western Kentucky  OLB       Atlanta              RD 3 (82)
Justin Shaffer               Cedar Grove (2017)        Georgia                      OL          Atlanta              RD 6 (190)
Christian Holmes         McNair (2016)                 Oklahoma State       CB          Washington      RD 7 (240)
Mark Brock is the Athletics Specialist for Media Relations for the DeKalb County School District.