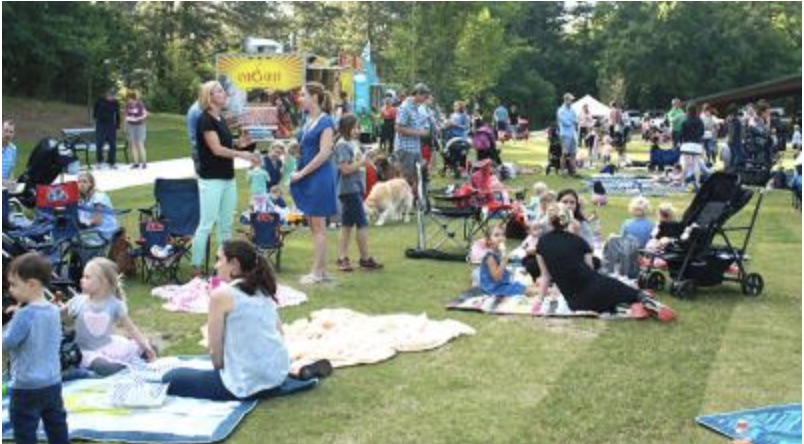 BROOKHAVEN, GA—After taking a year off due to the pandemic, Brookhaven Food Truck Roundup returns to Blackburn Park, 3493 Ashford Dunwoody Road, on June 16, 6-9 p.m., and continues every Wednesday through Oct. 27. For the second year, the food trucks will be in their new location at the north end of the park near the Blackburn Pavilion, bordering the playground.
"We welcome the return of one of our most popular events," said Parks and Recreation Director Brian Borden. "This Wednesday night tradition is a great way to enjoy what Blackburn Park has to offer."
The weekly event will feature around eight food trucks, beer and wine available for purchase from Moondog Growlers, live music, and a bounce house. Moondog Growlers accepts cash, Venmo and PayPal, but does not accept credit cards. Seating is available at the pavilion, but attendees are encouraged to bring picnic blankets and lawn chairs. Pets are welcome.